To access all of your MediaSilo workspaces and projects, please visit the MediaSilo login page. Here, you'll enter your email address and click the blue Send Login Link button.
Our login system does not use passwords. Instead, check your email for a login link from MediaSilo. The subject line will read, "Login Link for MediaSilo." To finish logging in, click the login button contained in the email.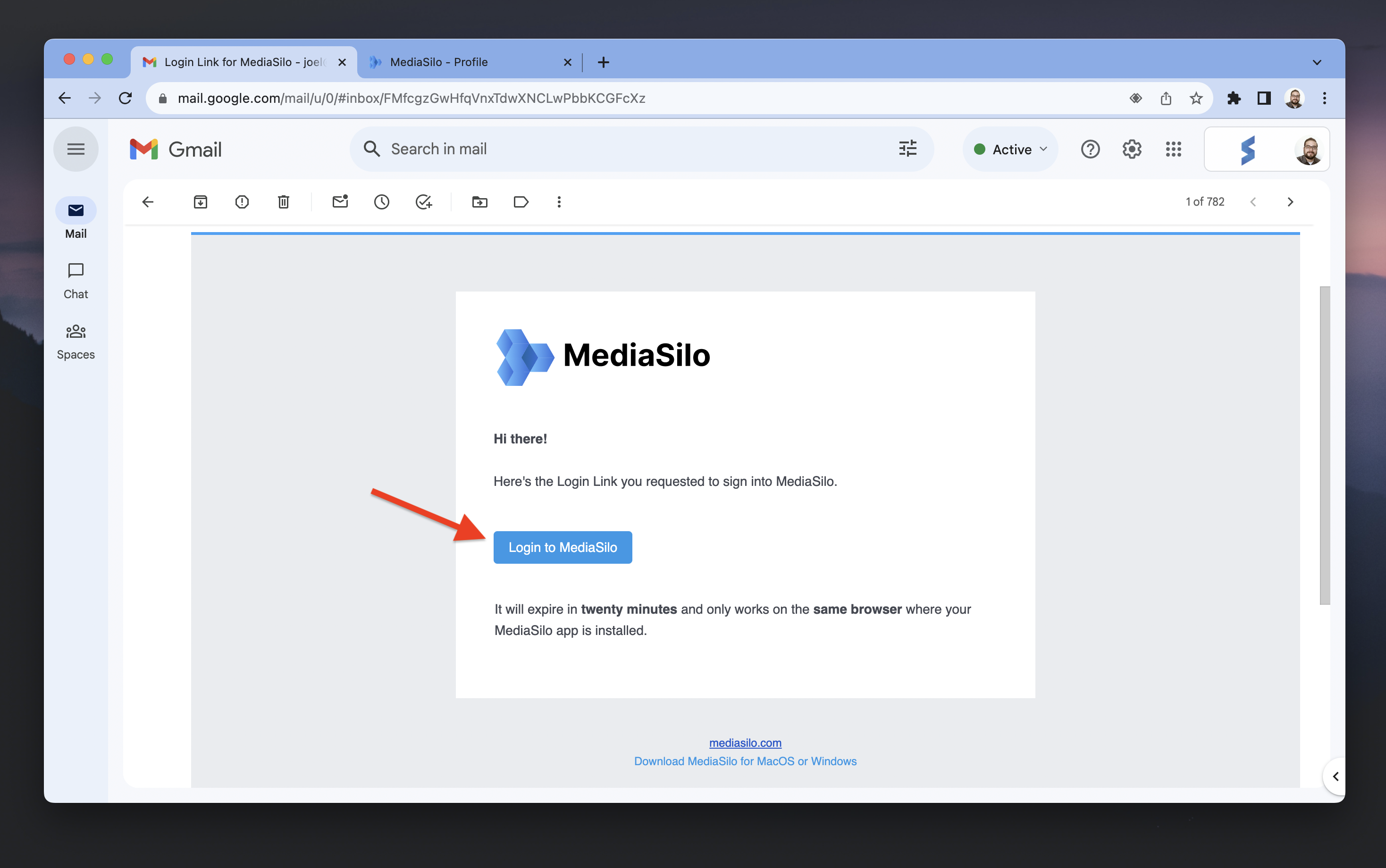 If you do not use Multi-factor Authentication (MFA) to log in, then you'll be directed to the Projects home page in MediaSilo.
First time logging in? You'll be asked to enter your first and last name before proceeding to your Feed.
If you use MFA to access your MediaSilo account, then you'll be prompted to enter your six-digit MFA code.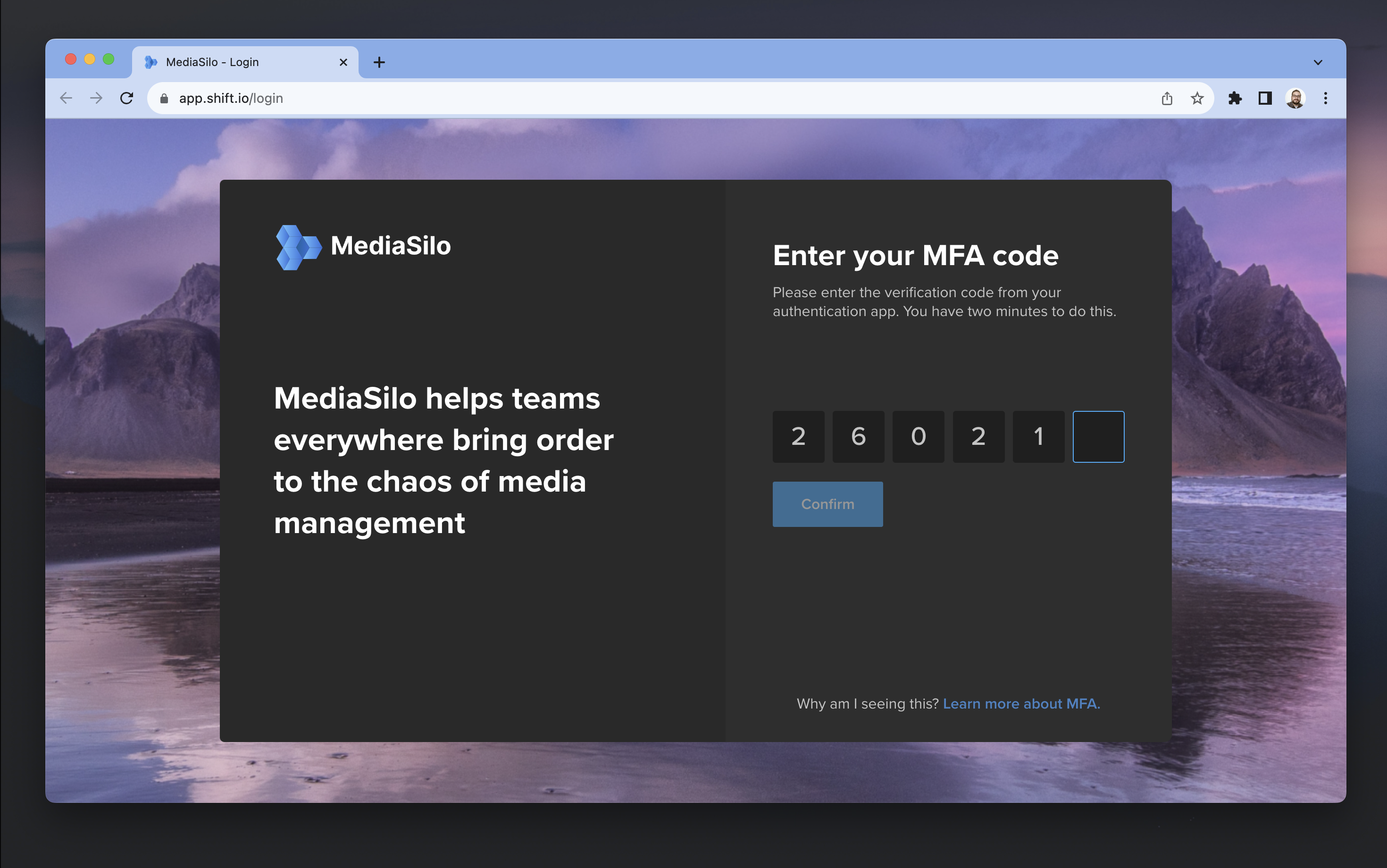 This code is available in your phone's authenticator app (Popular authenticator apps include Authy and Google Authenticator for iOS and Android). Upon entering the correct code, you'll land on the Projects home page.
If a workspace requires MFA but you haven't turned it on yet, then you'll see the message "This workspace requires MFA." Click the blue Enable MFA button and follow the setup instructions on the screen. To learn more about enabling MFA, please see Secure Your User Profile with Multi-factor Authentication.
What is Multi-factor Authentication (MFA)?
MFA adds another layer of security to the login process. By enabling MFA, you link your MediaSilo account to an authenticator app on another device, usually your phone. The app provides you with an MFA code that you must enter to verify your identity. This way, someone would need access to both your email account and your phone in order to access your account.
What if I belong to multiple workspaces?
If your email address has been added to more than one workspace, you only need to log in once. To switch between workspaces, click the workspace icon in the navigation bar on the left (the second icon from the bottom). This will open a menu of all the workspaces you have access to.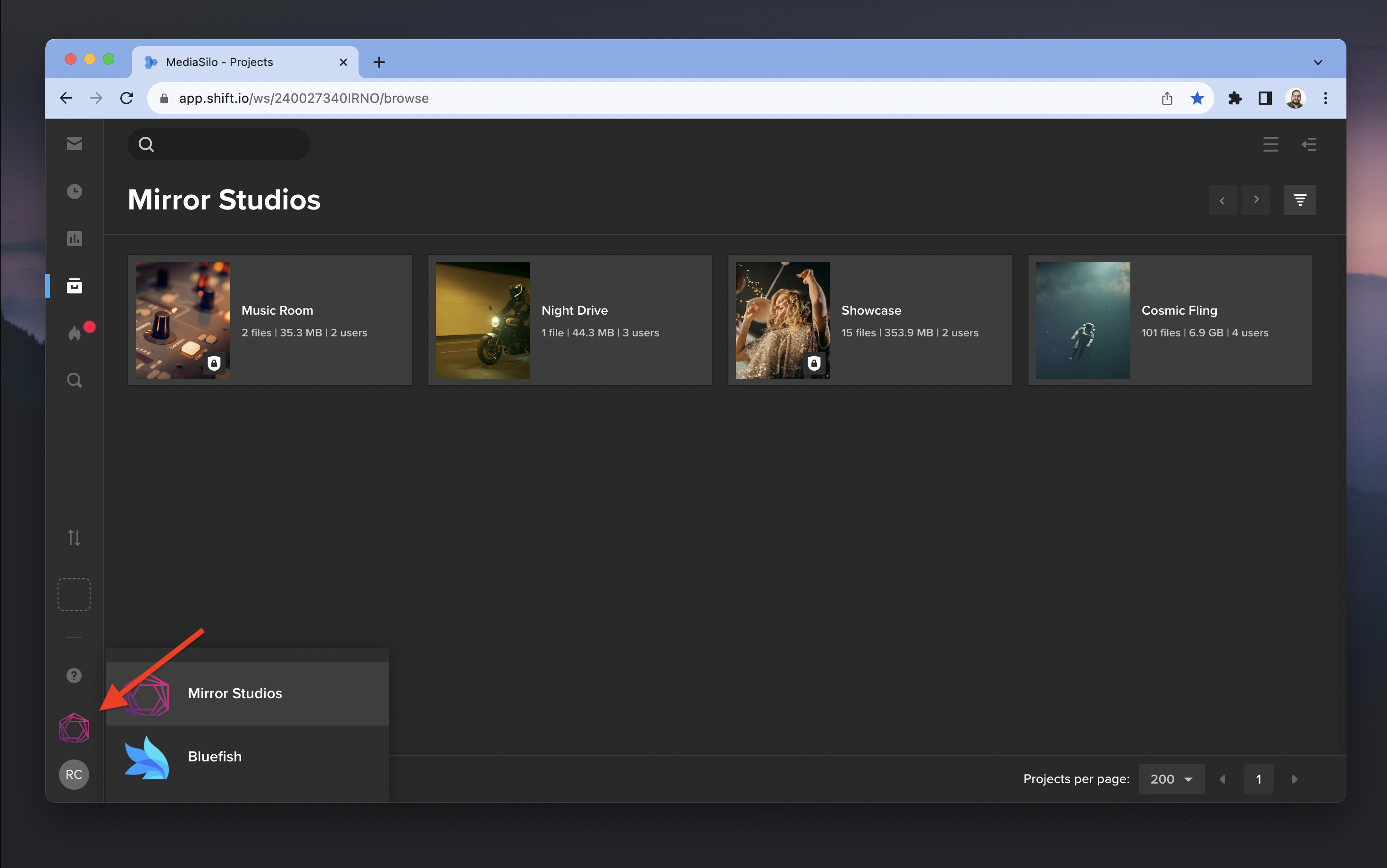 Is social login available?
Yes, you can log in to MediaSilo using your Google, Slack, Apple, or Microsoft account. On the MediaSilo login page, these options are located below the blue Send Login Link button.
Can I log in using Single-Sign-On (SSO)?
SSO is available for enterprise accounts. Please click here to learn more.