You can livestream an event directly from Spotlight, such as a meeting, a cast Q&A, and other VIP press events. When you create a Spotlight, just add our livestream element to your template. This way, an audience can stream your event without leaving the customized viewing experience of your Spotlight.
Spotlight supports HTTP Live Streaming (HLS). To add a livestream to your Spotlight, all you need is a URL to an M3U8 file.
Note: Spotlight does not generate the livestream URL itself. Once you create the URL outside of MediaSilo, you can add it to Spotlight's livestream player.
In the Spotlight template editor, click the plus button in the left-side toolbar. This opens the Elements panel.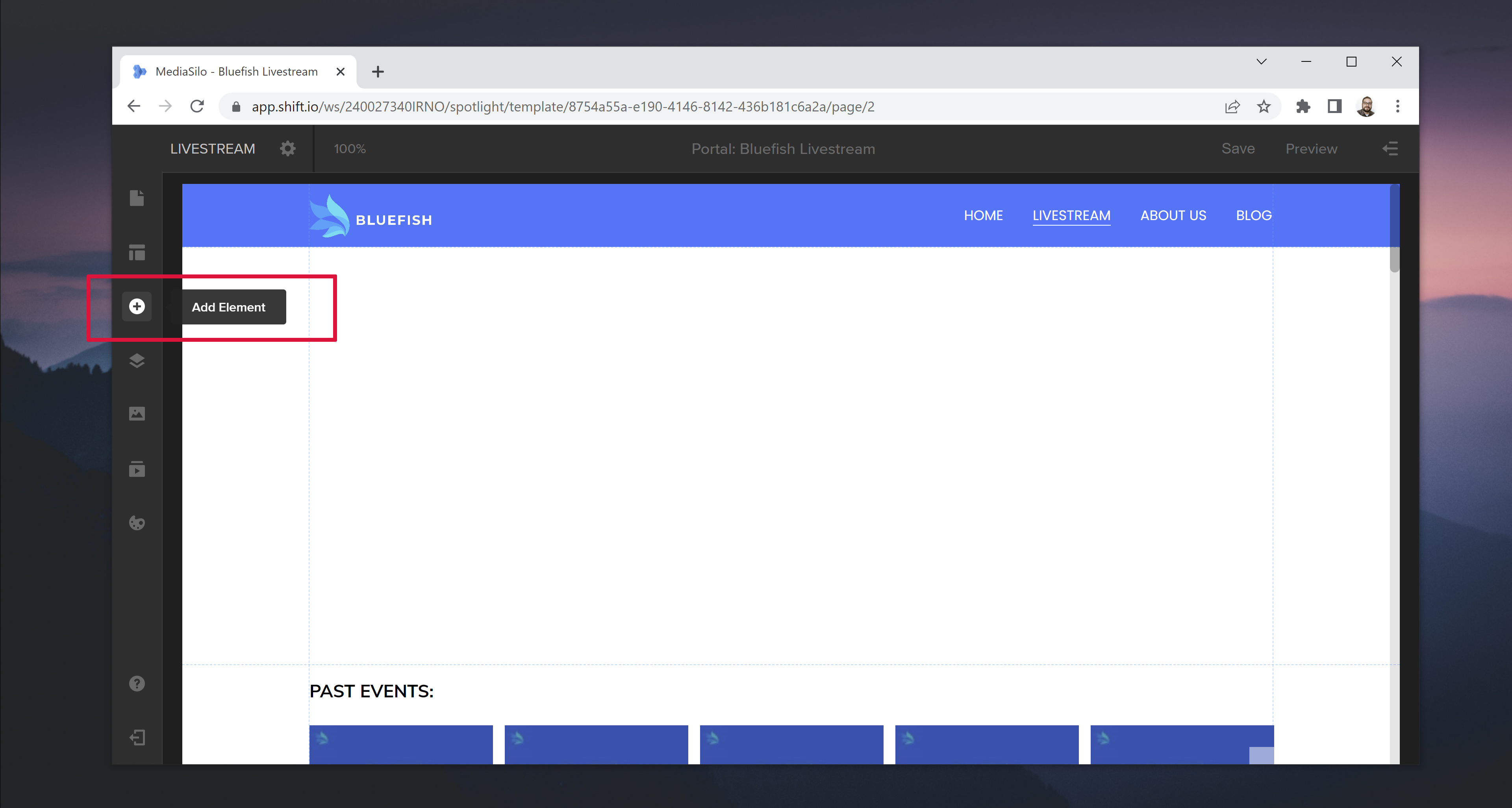 Scroll down to the bottom of the Elements panel and find the Livestream icon in the Media section. Click and drag the livestream icon onto your template.
This adds an empty livestream player to your template. By default, it says, "Please enter a valid livestream URL." Click on the livestream player to select it, and then open the properties panel on the right.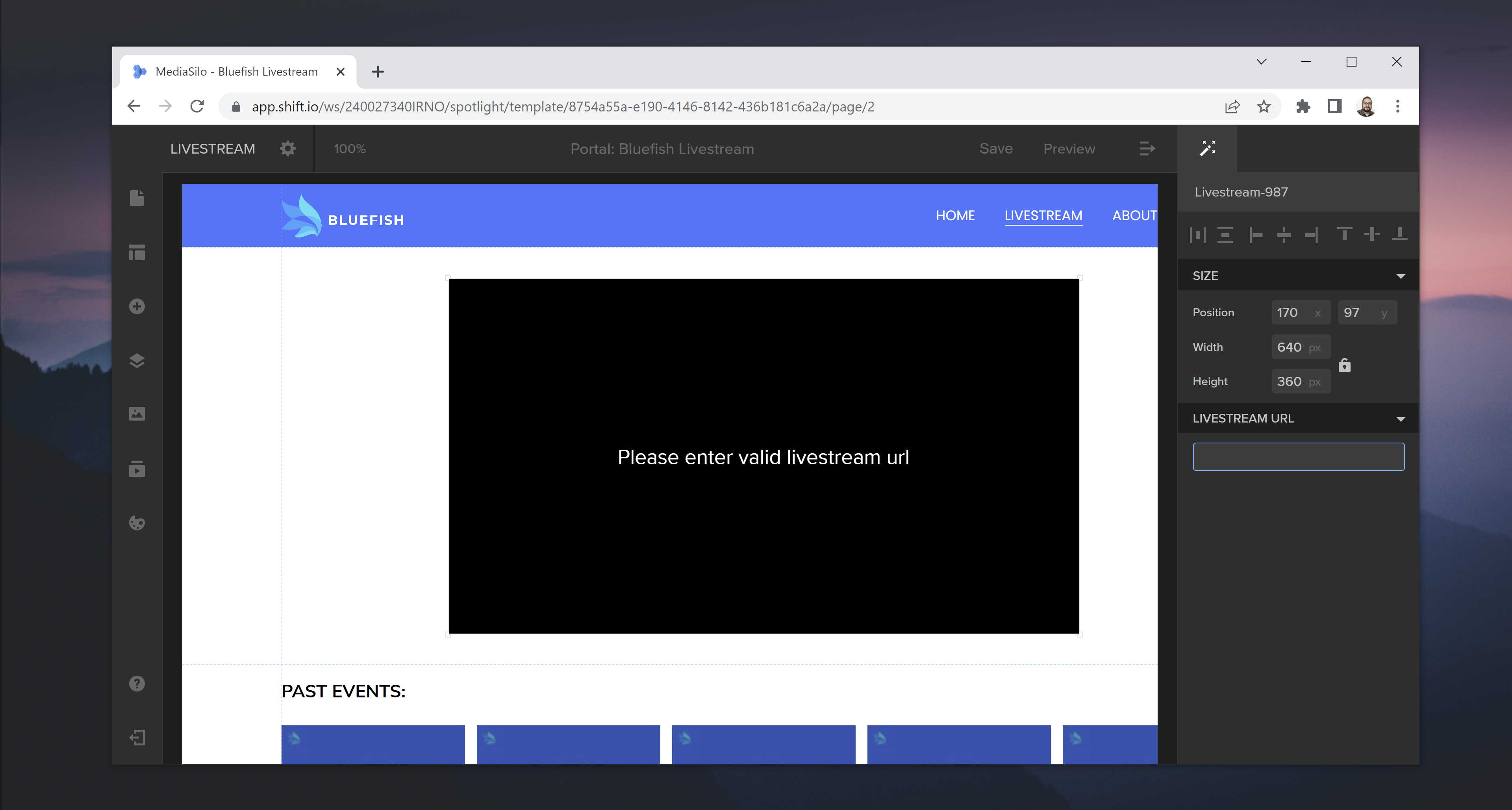 Under "Livestream URL," enter an M3U8 livestream URL. Like every element in Spotlight, the livestream player's position and dimensions can be adjusted to your liking.
Your livestream is now ready to view in a Spotlight. Note that livestream playback is unavailable in Preview mode. The livestream is only playable when you're viewing an active Spotlight.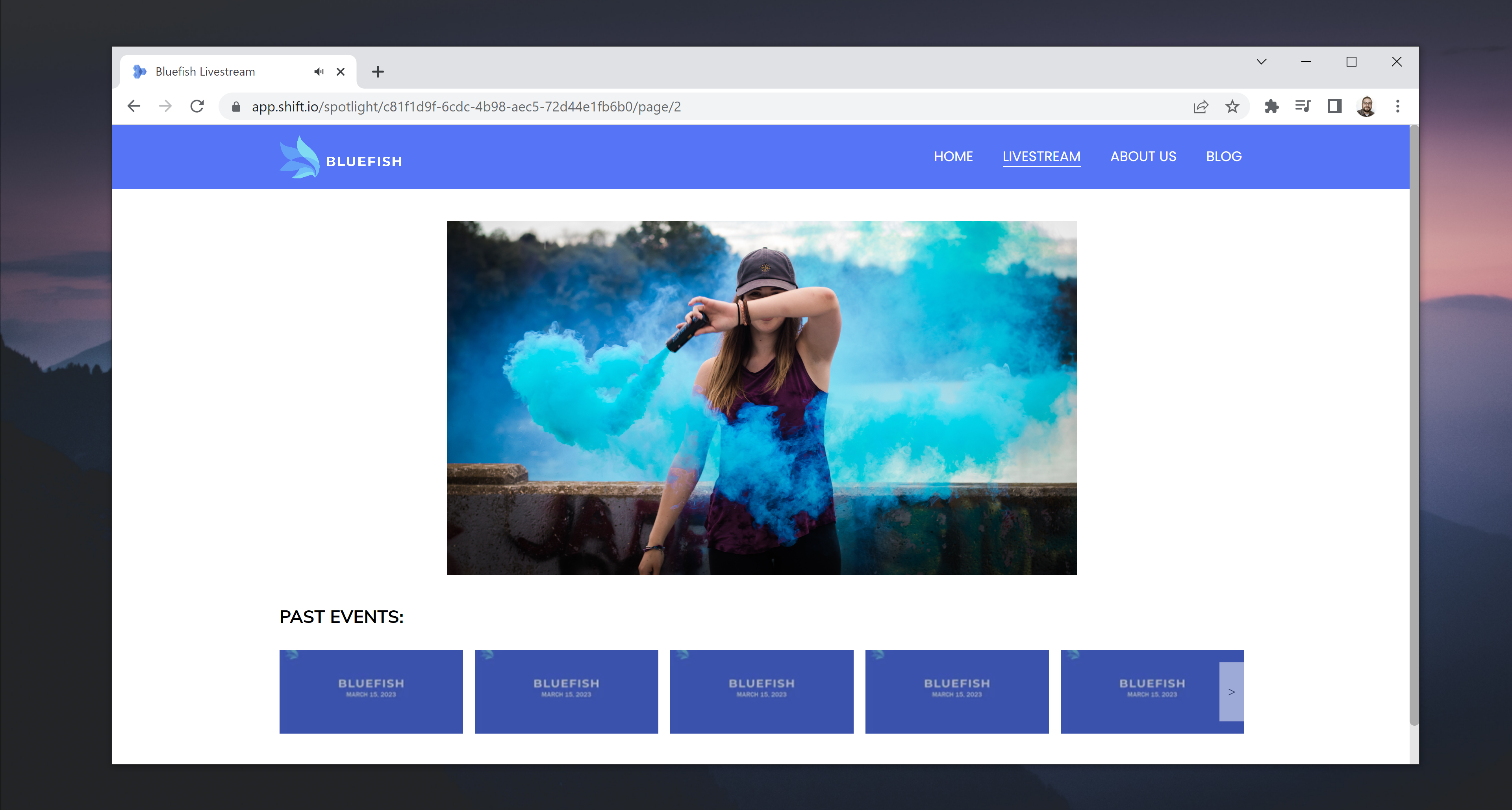 Hover over the livestream player to see your player controls: a play/pause button, volume slider, picture-in-picture option, and full-screen button.