Learn how to recreate classic Wiredrive presentation styles using Spotlight.
In this article, you will learn how to recreate a classic Wiredrive presentation using the Spotlight template builder in MediaSilo.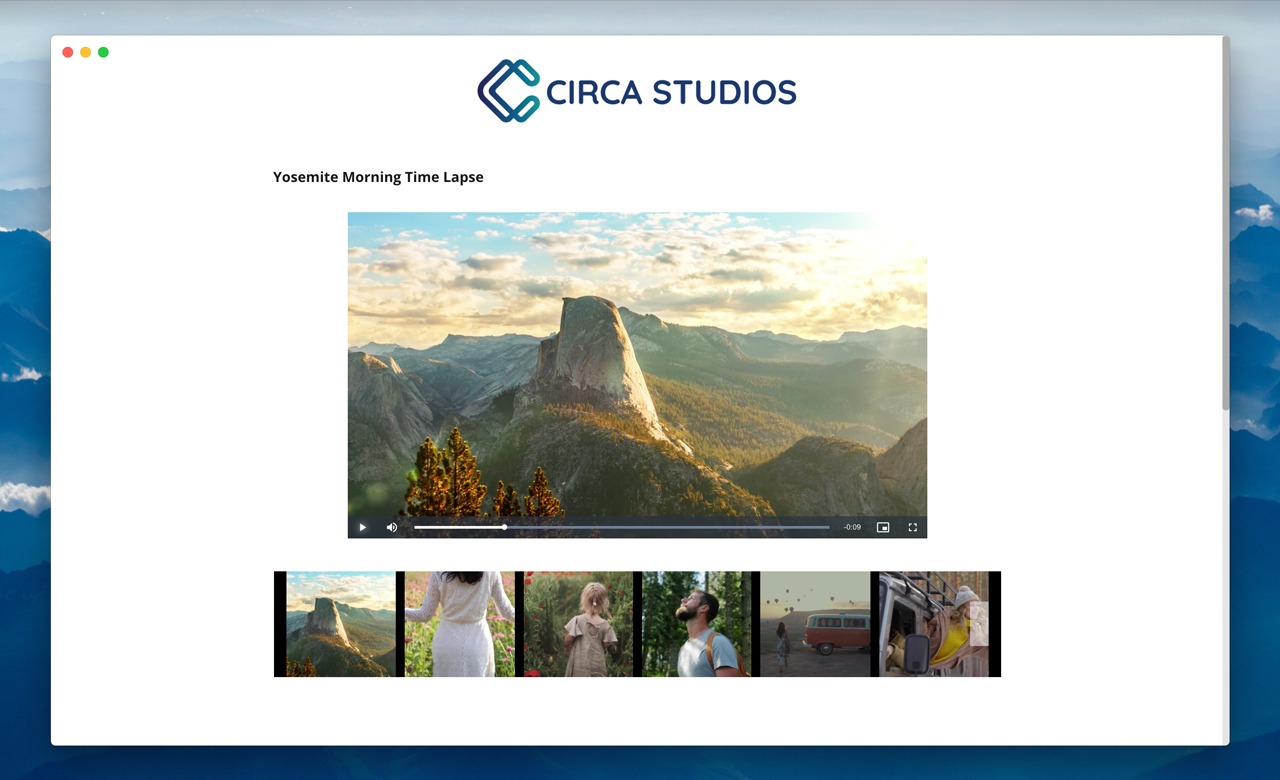 First, in your MediaSilo account, click the Spotlight icon in the left-side navigation bar. Then, click Create New > Template.
Enter a name for your template, and select Portal from the Template Type menu. Choose whether you wish to share this template with other users on your workspace, and then, click "Create Template."
Create a new Spotlight template.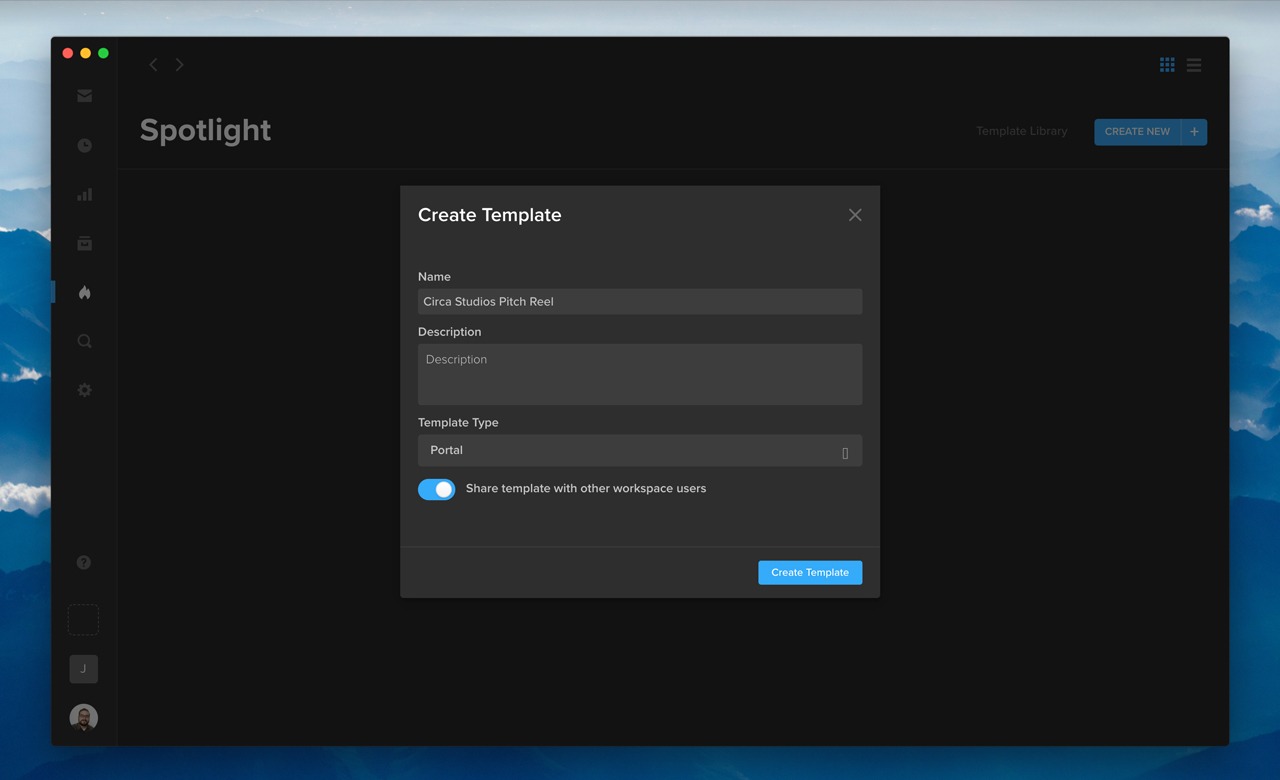 Next, clone the Reel template, which is the closest match to the classic Wiredrive presentation we are recreating.
Create a clone of the Reel template.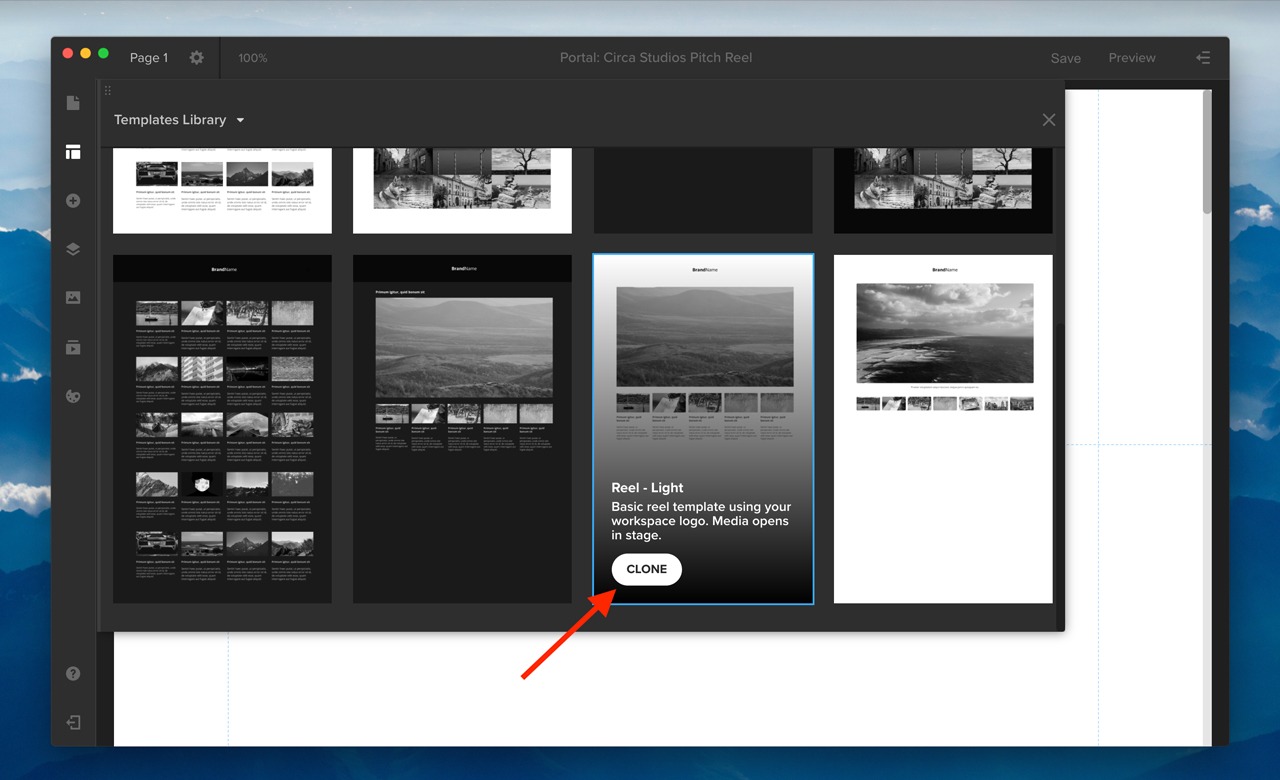 Now, you can begin designing your Spotlight template. Like the classic Wiredrive template, we want to include our brand logo.
Add an element by clicking the plus (+) icon in the left-hand toolbar. This will open the Elements panel. Here, click Image to upload your logo to the template builder.
Select and upload your logo to the Spotlight template.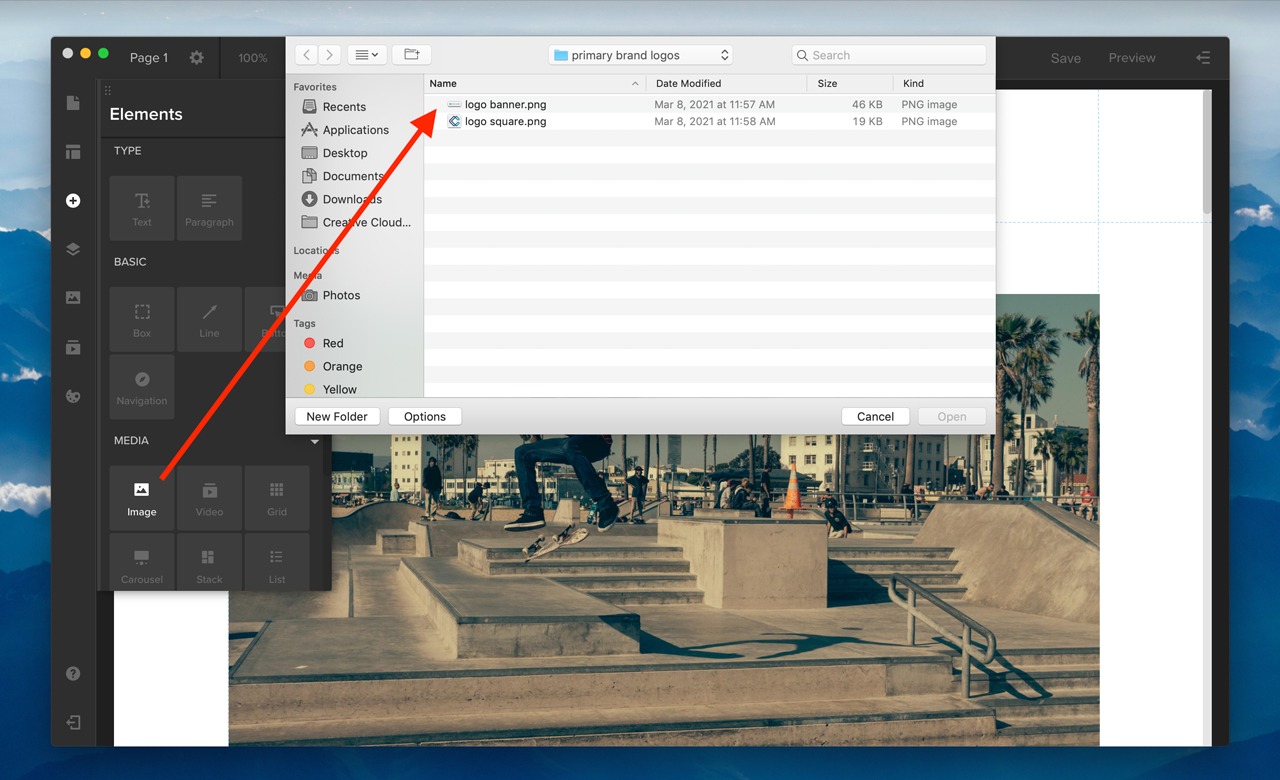 Resize and center your logo.
Note: If you have already uploaded your logo to the Administration section, then your logo will be displayed automatically. 
Next, adjust the background color to match your Wiredrive preferences, or use any color of your choosing.
Change your background color in the properties panel.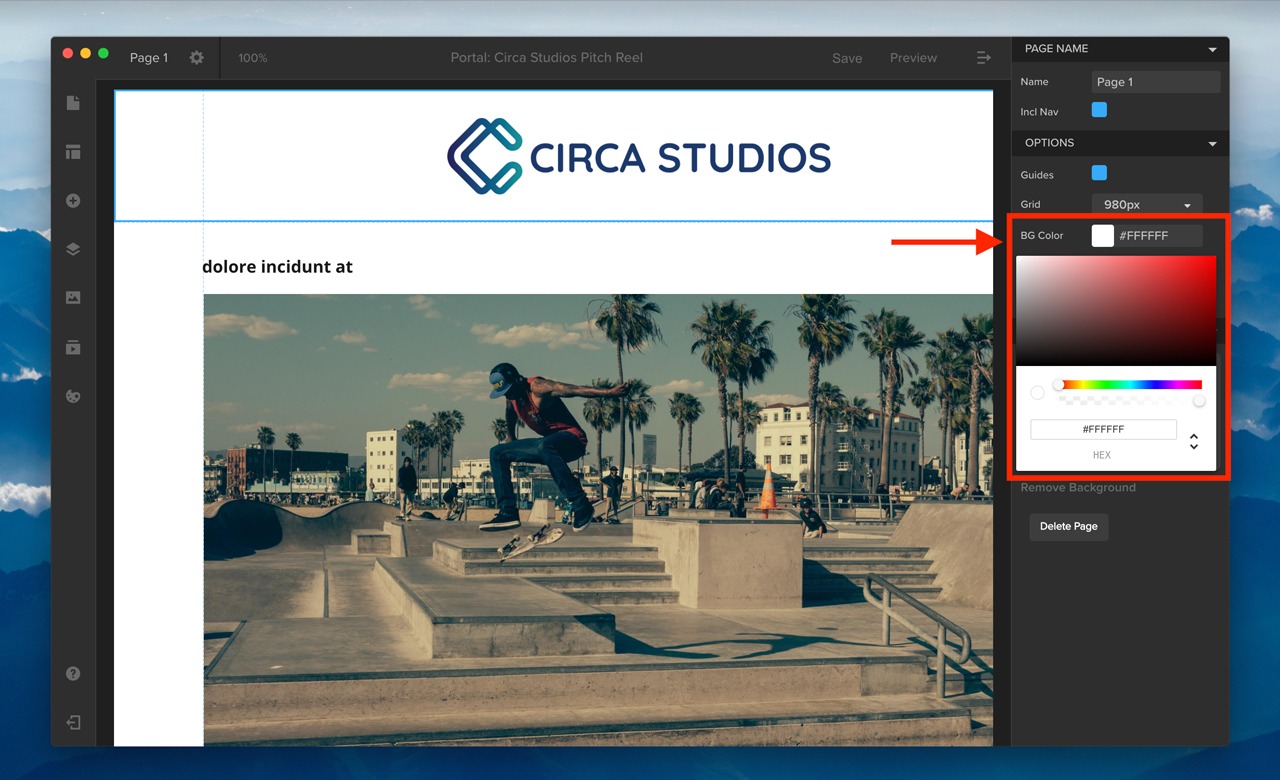 Add a Hyperlink to Your Logo
Now that you have added your logo, you can enable the logo to link to your company's website or to another page in your spotlight.
Add a link to your logo in the properties panel under "Link."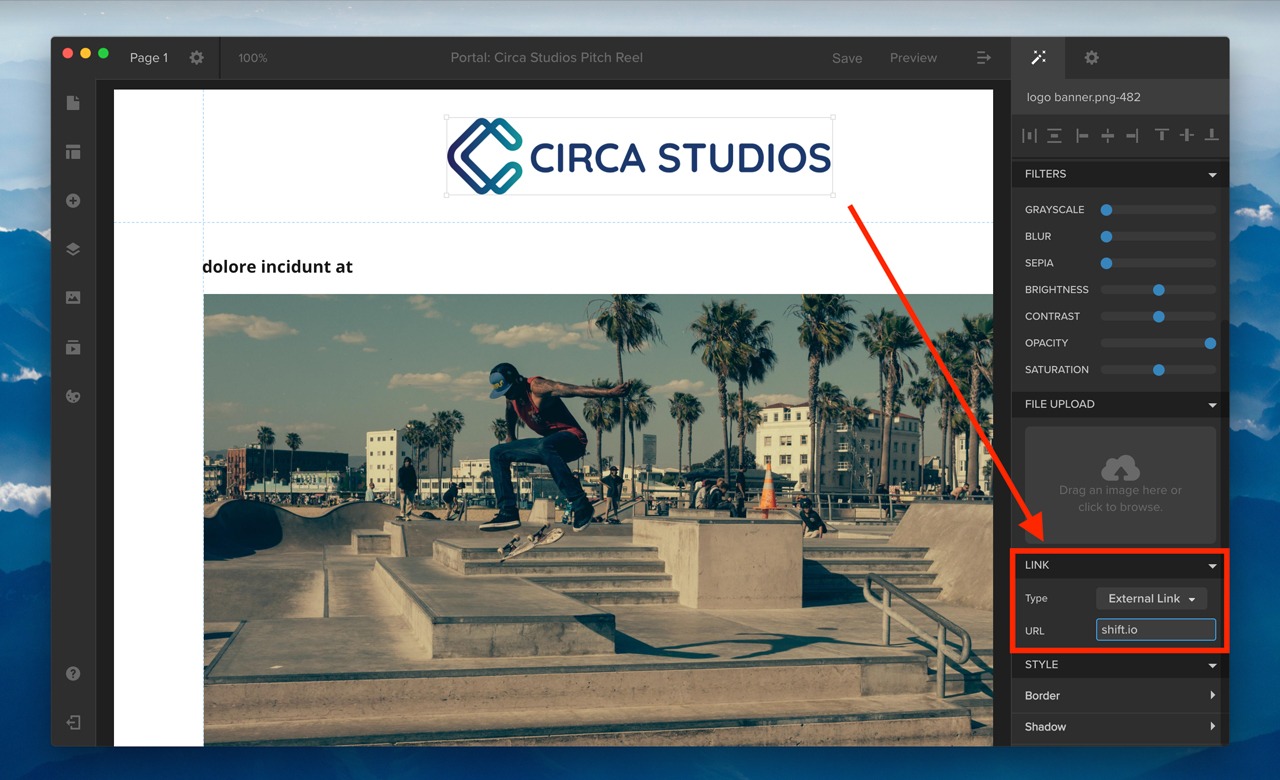 Use the "Box" element to create a strip around the gallery under your video player.
Add a box element to your template.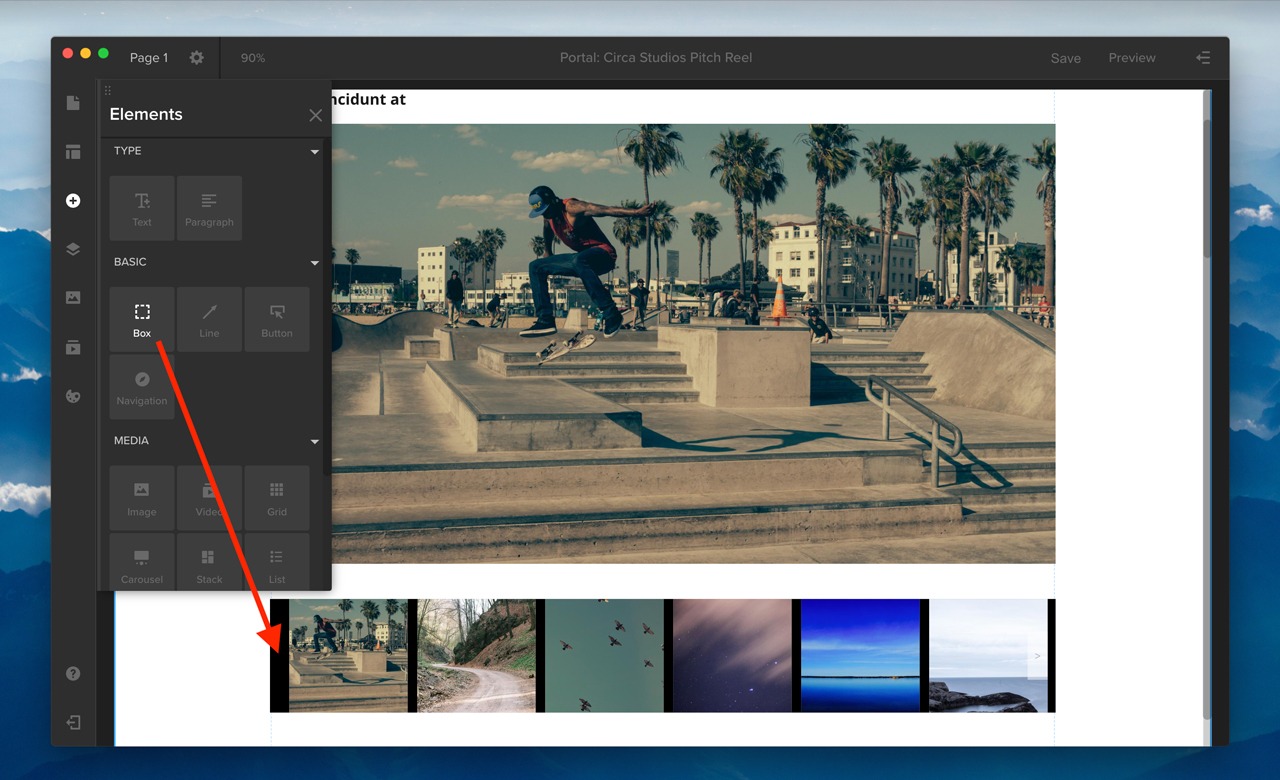 Select your thumbnail gallery to adjust its settings in the properties panel. You will use this gallery to display your assets in the next step. We recommend setting the gallery type to Carousel and setting the Tile to Style 2 to best mirror the style in Wiredrive.
Choose your gallery settings.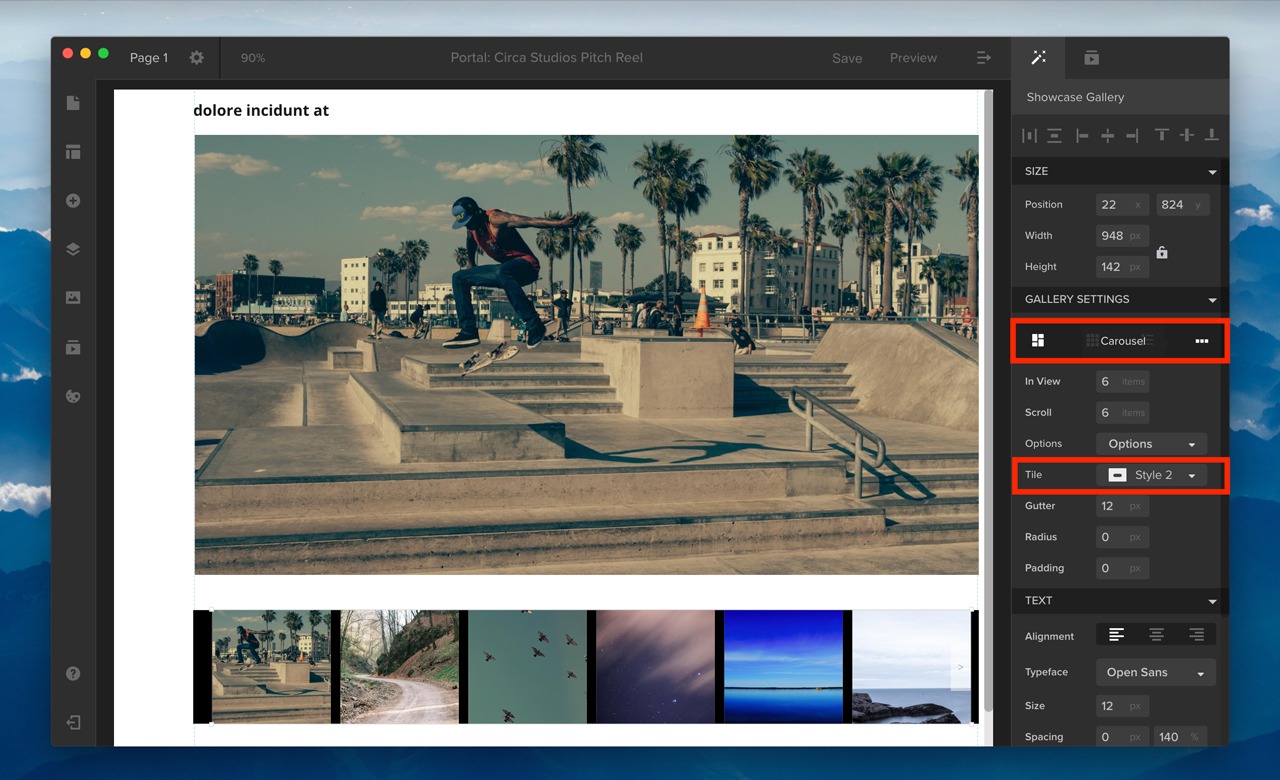 To apply your content to the gallery, open the Playlist panel by clicking the playlist icon in the left-side toolbar. Then, drag any of your playlists directly onto the carousel.
Apply a playlist to your gallery.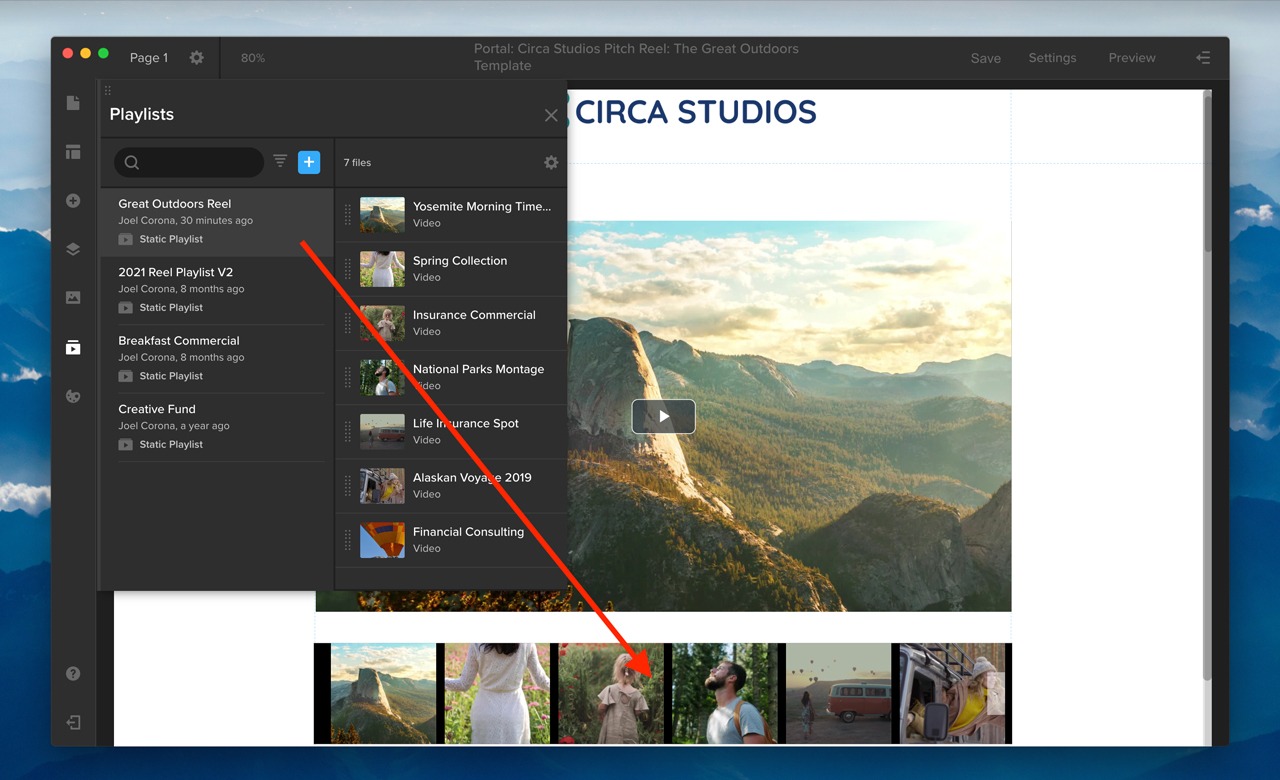 When your template is complete, you are ready to create your shareable spotlight link. First, click the Save button near the top-right corner, and exit the template builder by clicking the arrow icon in the bottom left.
On the Spotlight landing page, click Create New > Spotlight. Give your spotlight a title, and select the Portal option.
Create a presentation using your new template.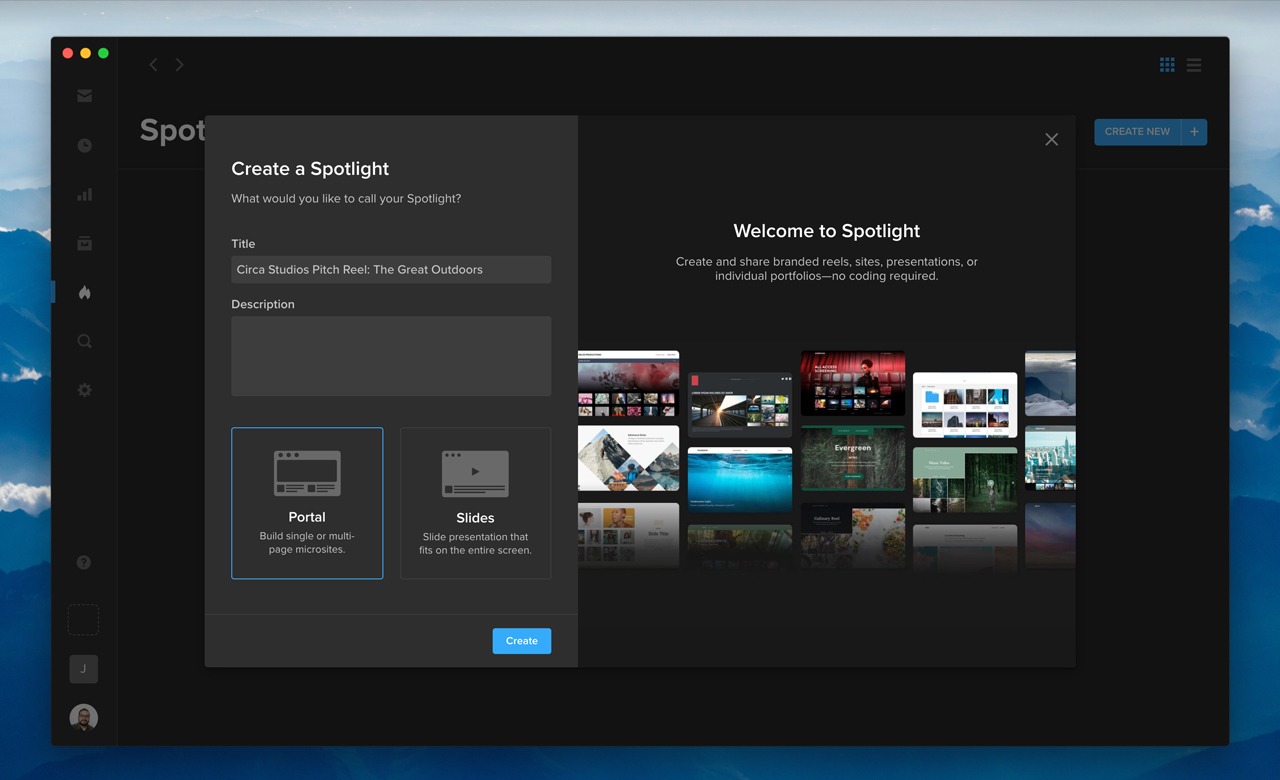 Select the template you just created under My Templates, and click Next.
You now have a spotlight link that is ready to share. Click the copy-link button in the Settings panel to start sharing.
Copy your Spotlight link.