The fastest way to upload content is to drag and drop your folders into your MediaSilo project. This will recreate the entire folder structure, including subfolders and files, inside your project.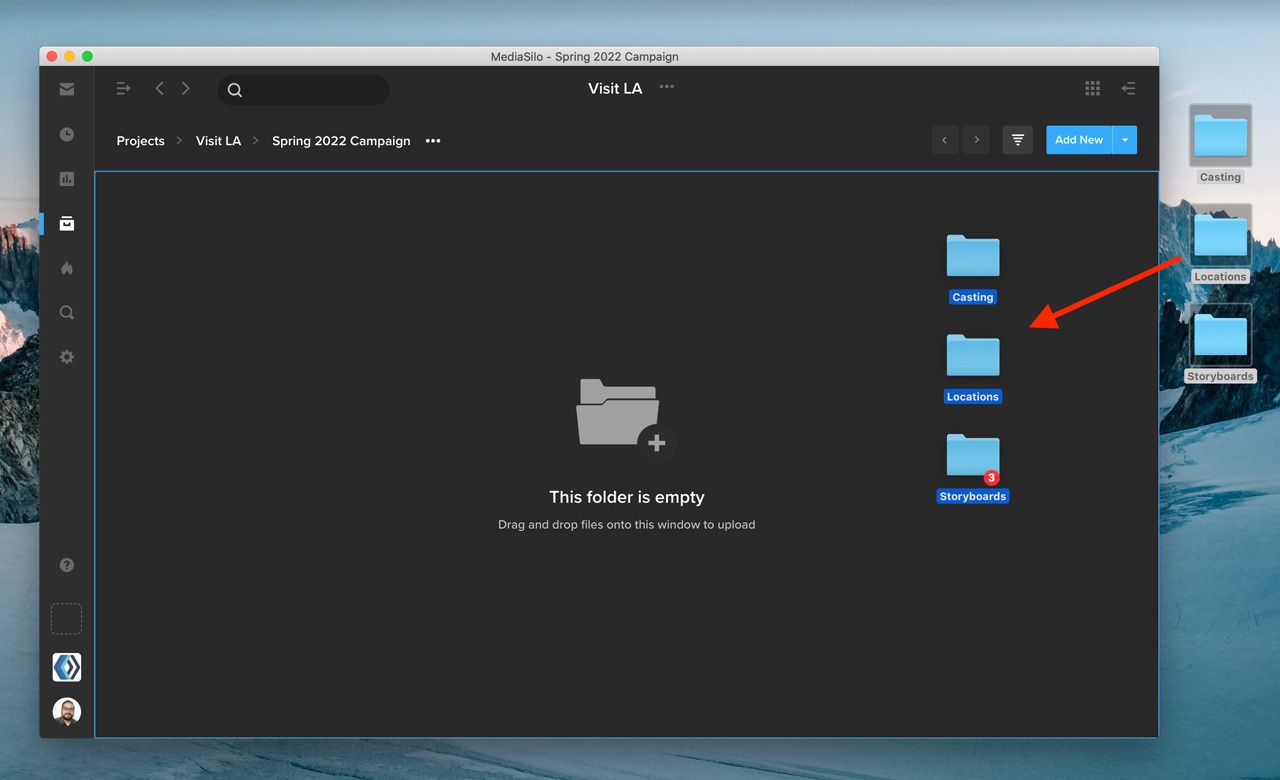 You can also drag and drop individual files.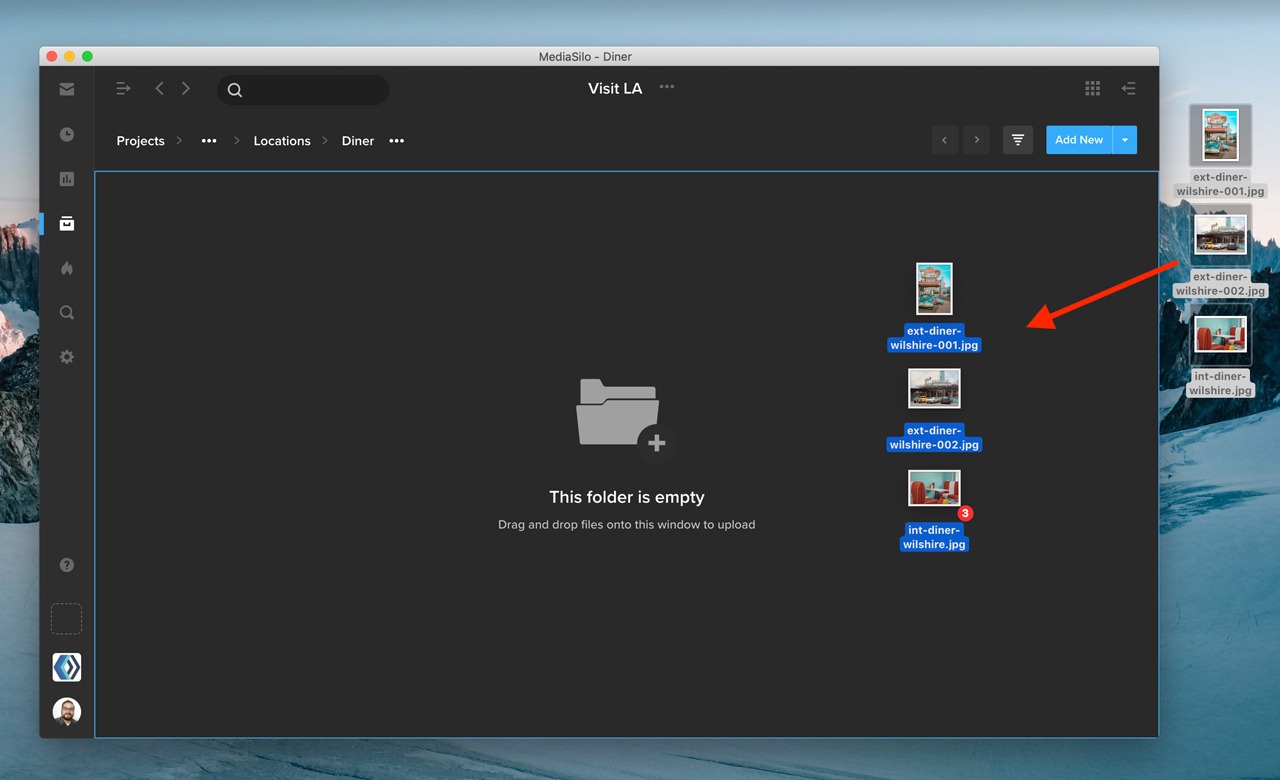 Or, if you prefer, you can click the down arrow next to the "Add New" button in the top right and select "Upload Files" or "Upload Folder."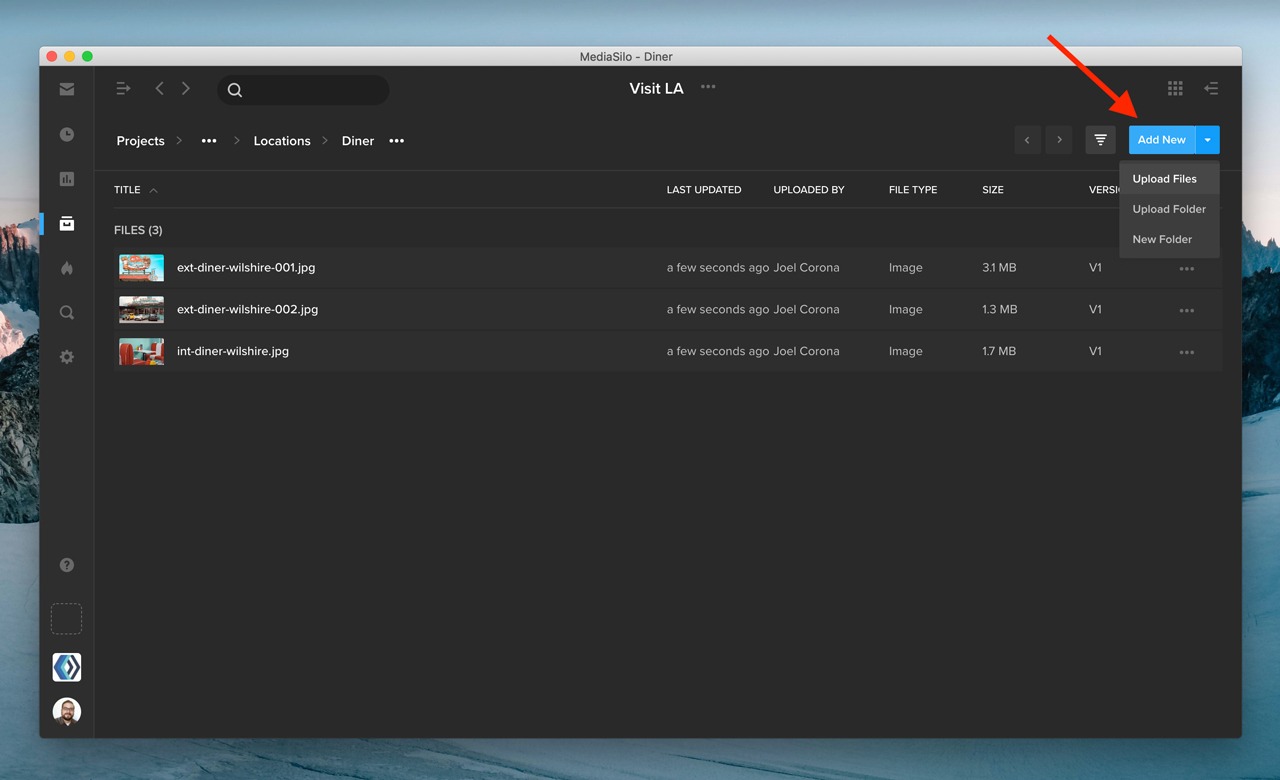 Virus Scanning
All files uploaded to MediaSilo are checked for known viruses. If a file passes the check, it appears as normal in your project. If the file fails, it is marked with a warning:
Files that fail the virus check cannot be included in Review Links or Presentations. "Delete" is the only action available for these files.
Delete Files and Folders
Please note that deleting assets is a permanent action that cannot be undone.
To delete a file or folder, click the three-dots button on the asset, and select Delete from the options menu. You can also select multiple files or folders at once, and then right-click to select Delete.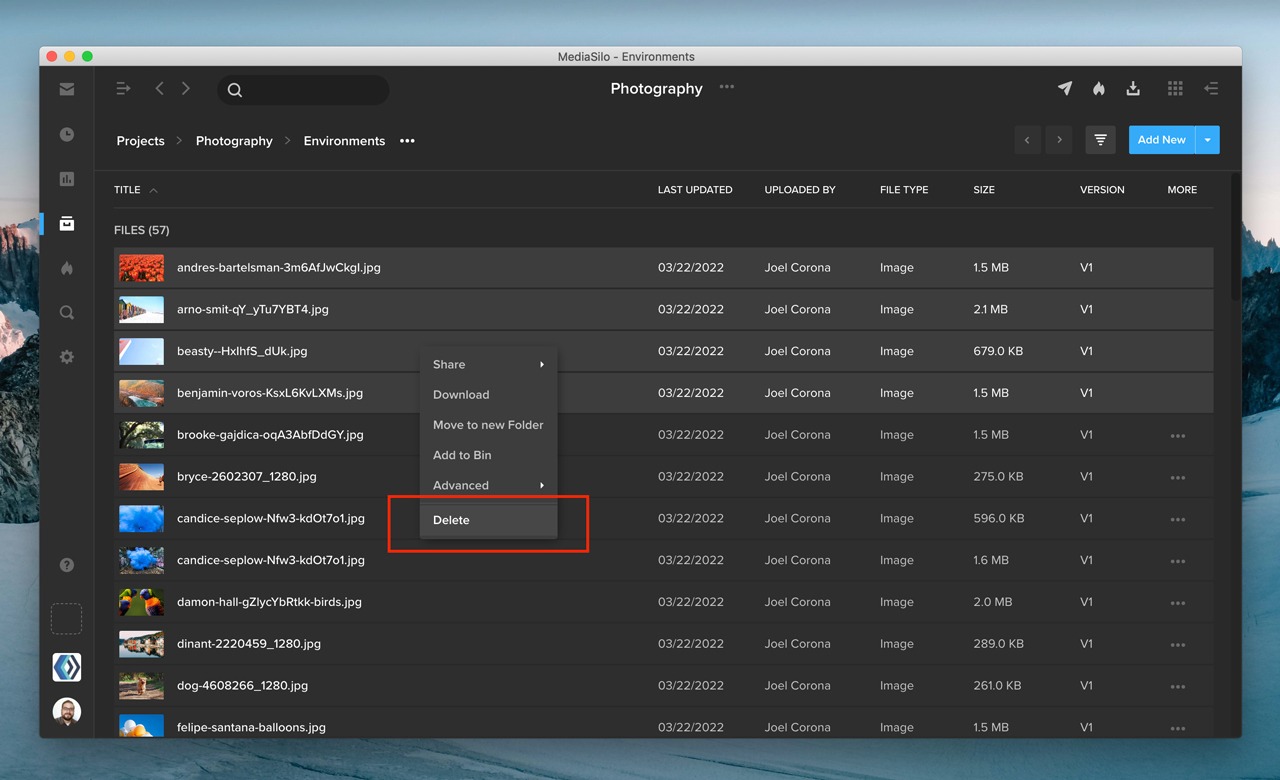 Next, you are prompted to confirm this action. You must click the two checkboxes to acknowledge the files will be deleted and will be removed from any link or playlist that contains the files. Then, you must click the blue Delete button.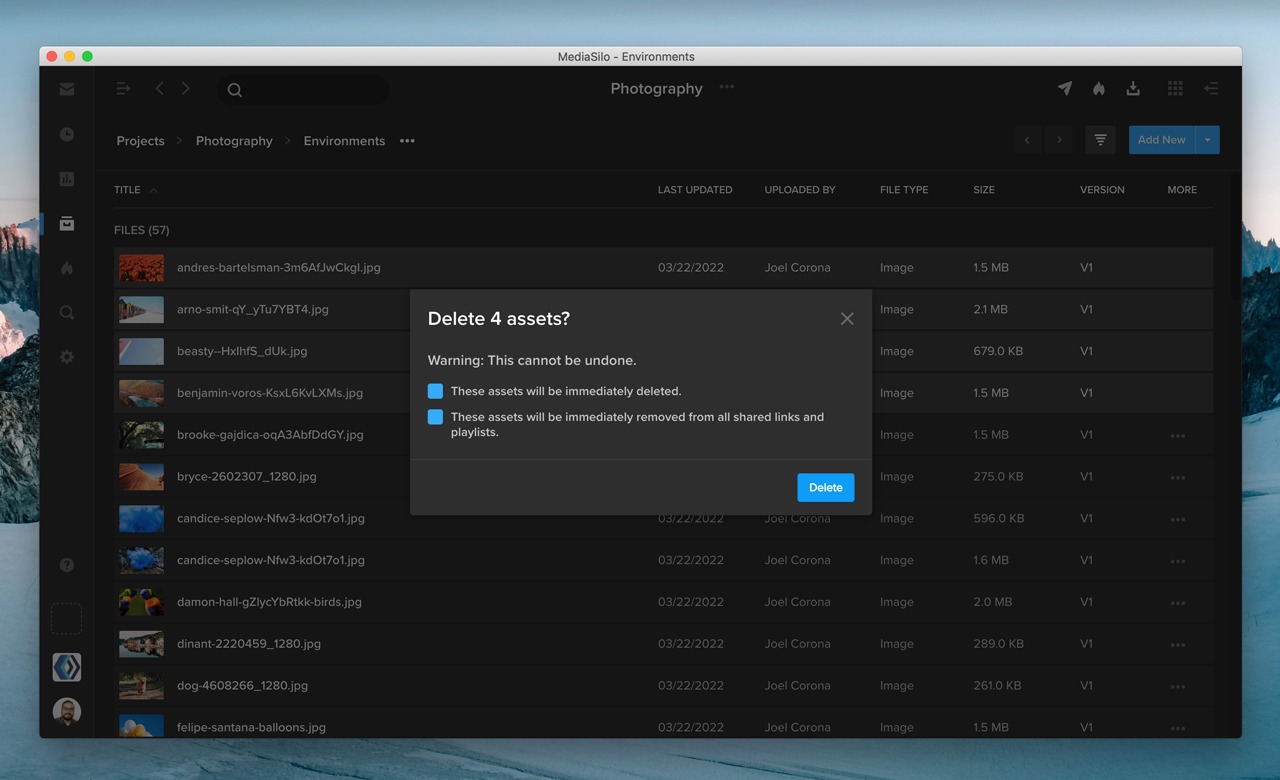 A warning message is also displayed along the top of the Delete window. This message indicates that once you delete these files or folders, you cannot undo this action.
MediaSilo requires this confirmation process because we have no way of recovering or restoring a deleted file or folder.