Learn what a workspace is, how to customize one, and how to switch between different workspaces.
About Workspaces
A workspace is the MediaSilo account where users can manage and share assets in one central place. Depending on the size of your company, an individual department might have its own dedicated workspace. In essence, each workspace operates as a distinct entity where assets live.
Switch Between Different Workspaces
You can access a workspace if a project owner or administrator has invited you to a project in their workspace. A user can have access to different projects in different workspaces.
To switch workspaces, click the workspace icon in the left-side navigation bar. This icon reflects the workspace you are currently in. By clicking the icon, you open a list of all the workspaces you have access to. Click a workspace name to switch between workspaces.
Click the workspace icon to open the workspace switcher.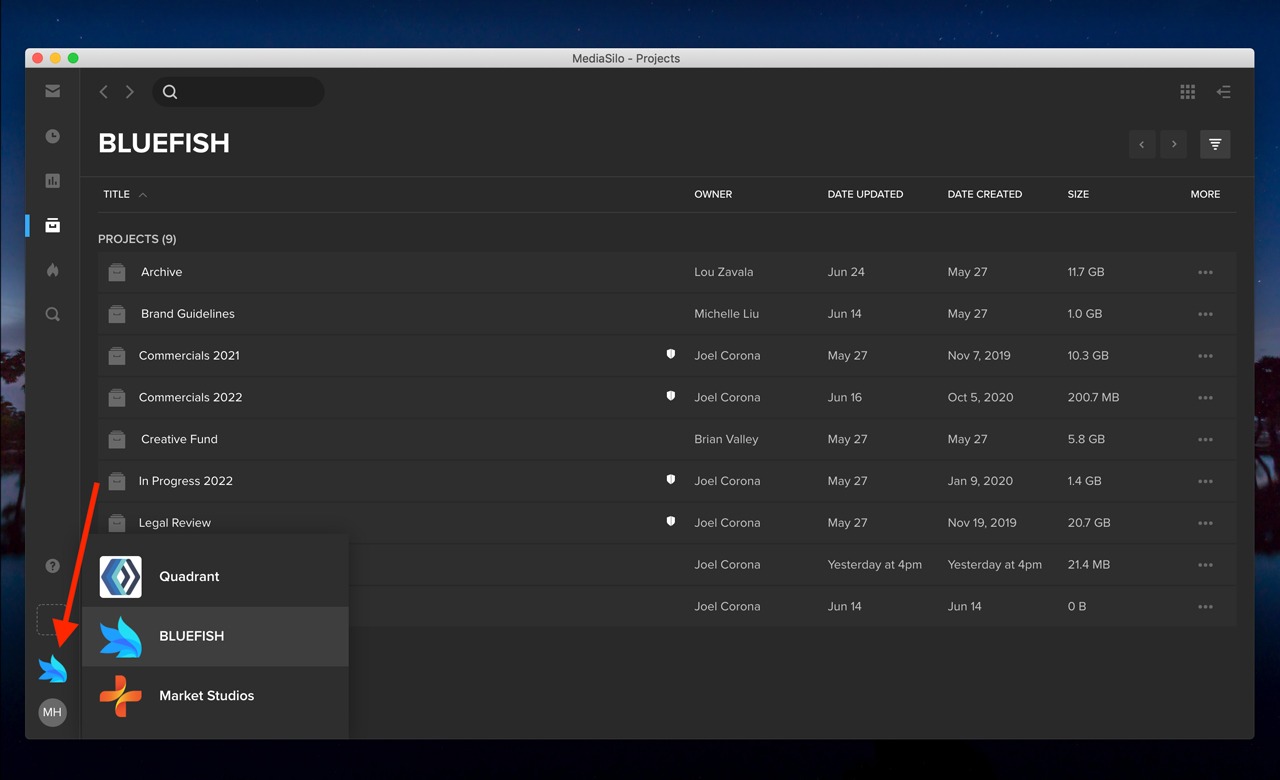 Custom Branding
As an administrator, you can change your workspace's name and upload your workspace icon. Start by clicking the gear icon in the left-side navigation bar to open the Administration page. Then, click the Branding tab along the top of the page.
Here, you can change your workspace's name. Be sure to click the blue "Save" button when you are done. Under Workspace icon, we recommend you upload an image that is 92px by 92px. Your workspace icon is displayed in the left-side navigation bar and is visible to all users with access to your workspace.
Upload your workspace icon under the Branding tab.
Import Assets from a Review Link to Your Workspace
You can copy the files in a Review Link directly to your MediaSilo workspace (if the link sender enabled downloading). This way, there is no need to download a file to your computer and then upload it to your workspace. Instead, you can just import the file from the Review Link to your workspace.
First, click the Import button in the top-right corner of the Review page.
Click the Import button in the top right.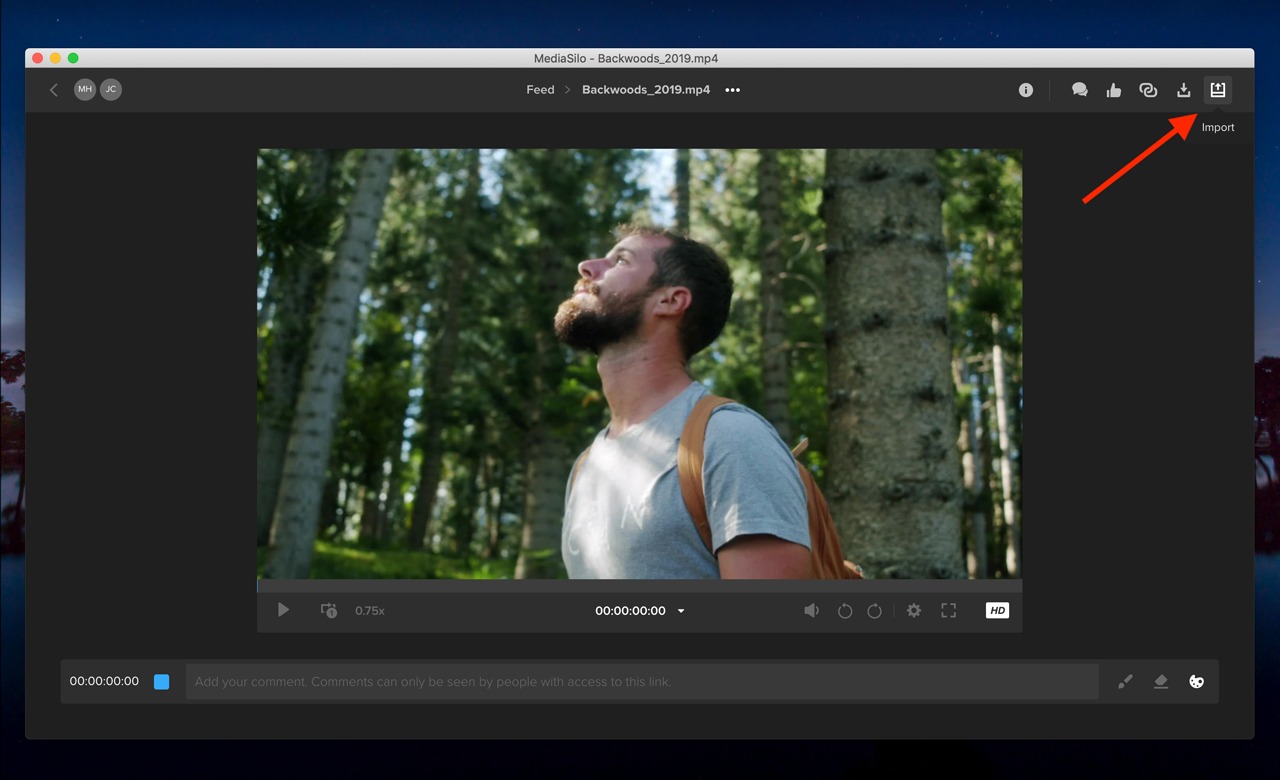 Then, choose the workspace, project, and folder where you'd like to import the file.
Choose a location to import your files.