Learn how to set up your custom email server.
By default, MediaSilo emails are sent from noreply@shift.io. These emails include the notifications you receive when someone approves or comments on your Review Link. As an alternative, MediaSilo lets you send these emails using your own SMTP server instead.
The following types of emails can be sent through your SMTP server:
New Review Link: Sent when you send a Review Link to someone from the Share window

New Comment: Sent when someone comments on a file in your Review Link

New Approval: Sent when someone approves a file in your Review Link

New View: Sent when someone views your Review Link (if you choose to receive view notifications in your link settings)
In addition, you can send a test email on the SMTP setup page to make sure your configuration is working.
To enable SMTP relay on your account, open the Administration page by clicking the gear icon in the navigation bar. Note that you must be an administrator on your MediaSilo workspace to enable an SMTP server.
Then, go to the Settings tab, and select Email on the left side of the page.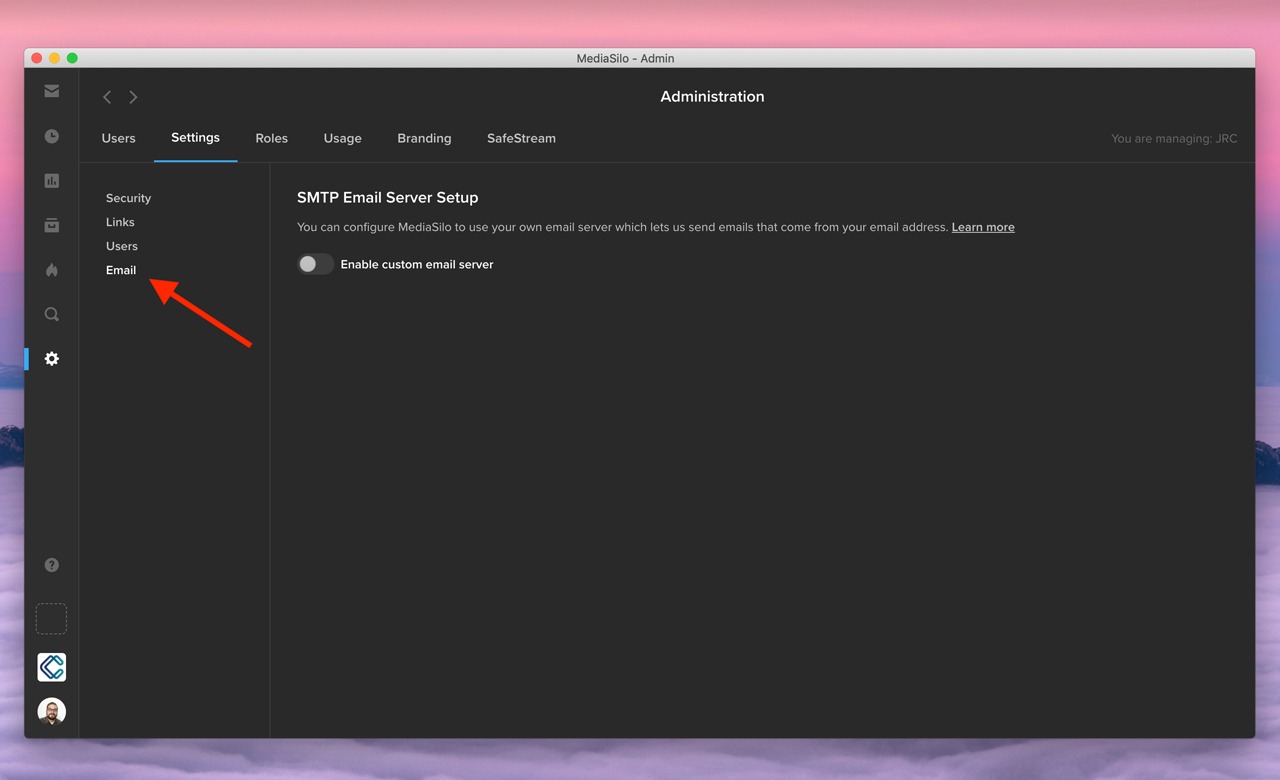 Turn on the toggle "Enable custom email server." This adds a form where you can enter your SMTP server information.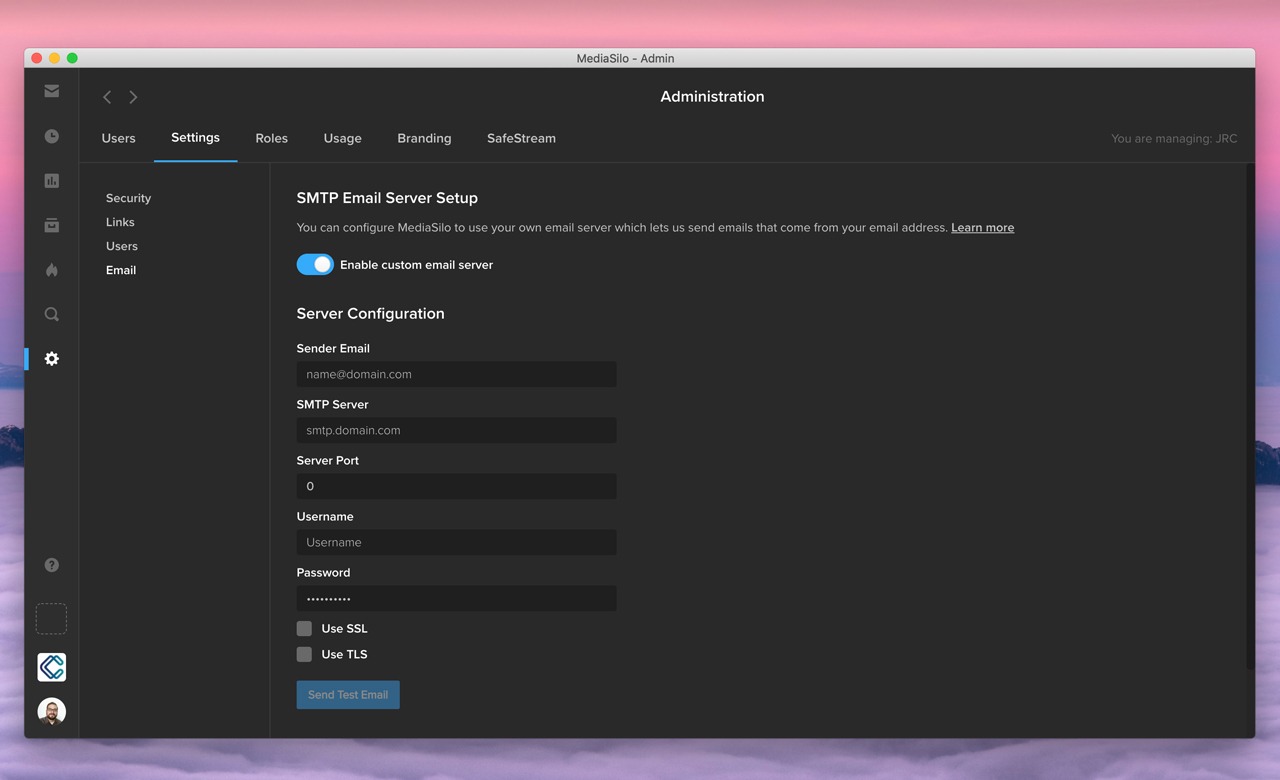 First, enter your sender email address. This address will appear in the "from" section of emails sent through your SMTP server, instead of "noreply@shift.io."
Next, enter your SMTP server information. The chart below shows some common SMTP providers and their corresponding addresses and ports. Check your provider's website to make sure you are using the right address and port for your account.
| | | |
| --- | --- | --- |
| Provider | Server Address | Port |
| AOL | smtp.aol.com | 465 |
| AT&T | smtp.mail.att.net | 465 or 587 |
| Comcast | smtp.comcast.net | 587 |
| Gmail | smtp.gmail.com | 25, 465, or 587 |
| iCloud | smtp.mail.me.com | 587 |
| Outlook | smtp-mail.outlook.com | 587 |
| Yahoo | smtp.mail.yahoo.com | 465 or 587 |
Under Username and Password, enter the login information for your SMTP-provider account. These fields do not correspond to your MediaSilo account.
Finally, you can select SSL or TLS, or leave these boxes unchecked. This depends on your provider's requirements.
When you are done, click "Send Test Email." Check your inbox for a confirmation email with the subject line "Your Custom Mail Server is Connected."