Learn how to choose basic preferences for your user profile.
Access your user profile settings by clicking your profile image in the bottom-left corner of the page and selecting "My Profile" from the menu.
Access your user profile.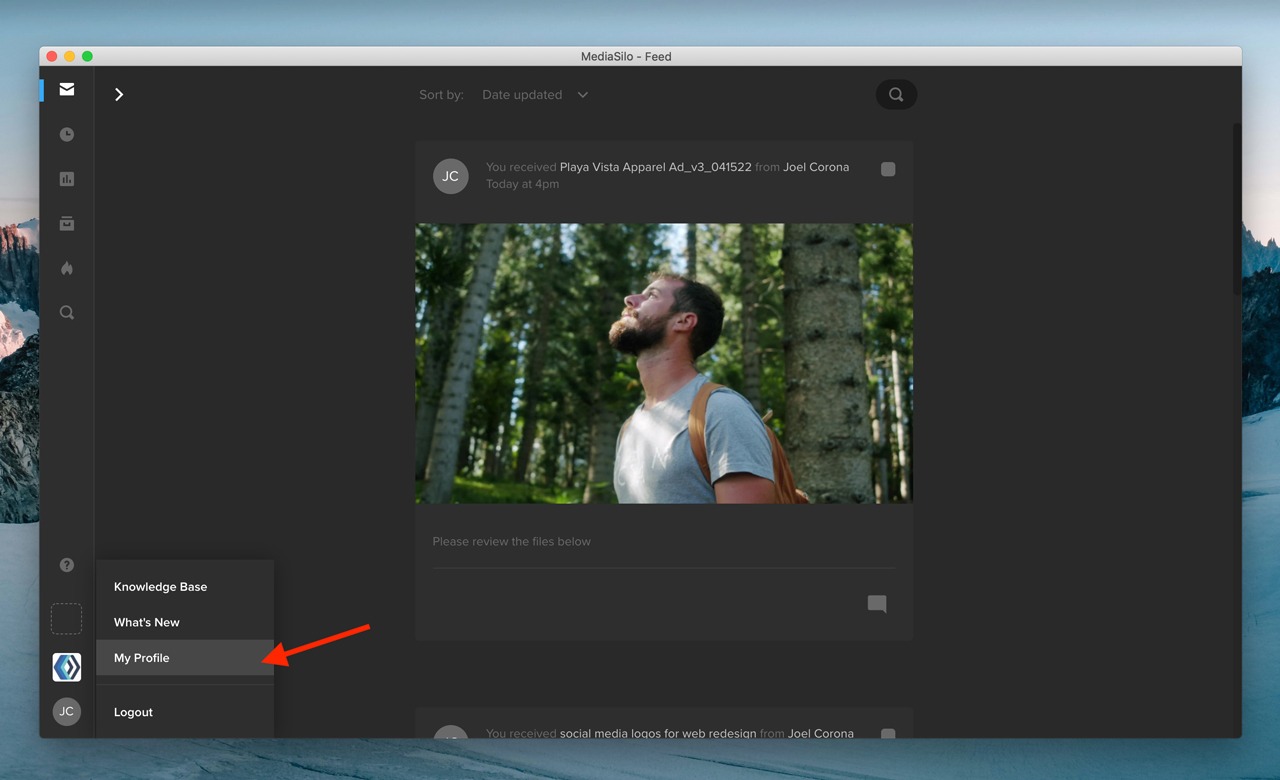 This opens the Profile page. The first section – the Name section – is where you can upload a profile photo and enter key information about yourself. This information will be visible to your company's MediaSilo administrators. Your name and profile picture will be visible to clients on any Review Links you share.
Upload your profile image and enter your information.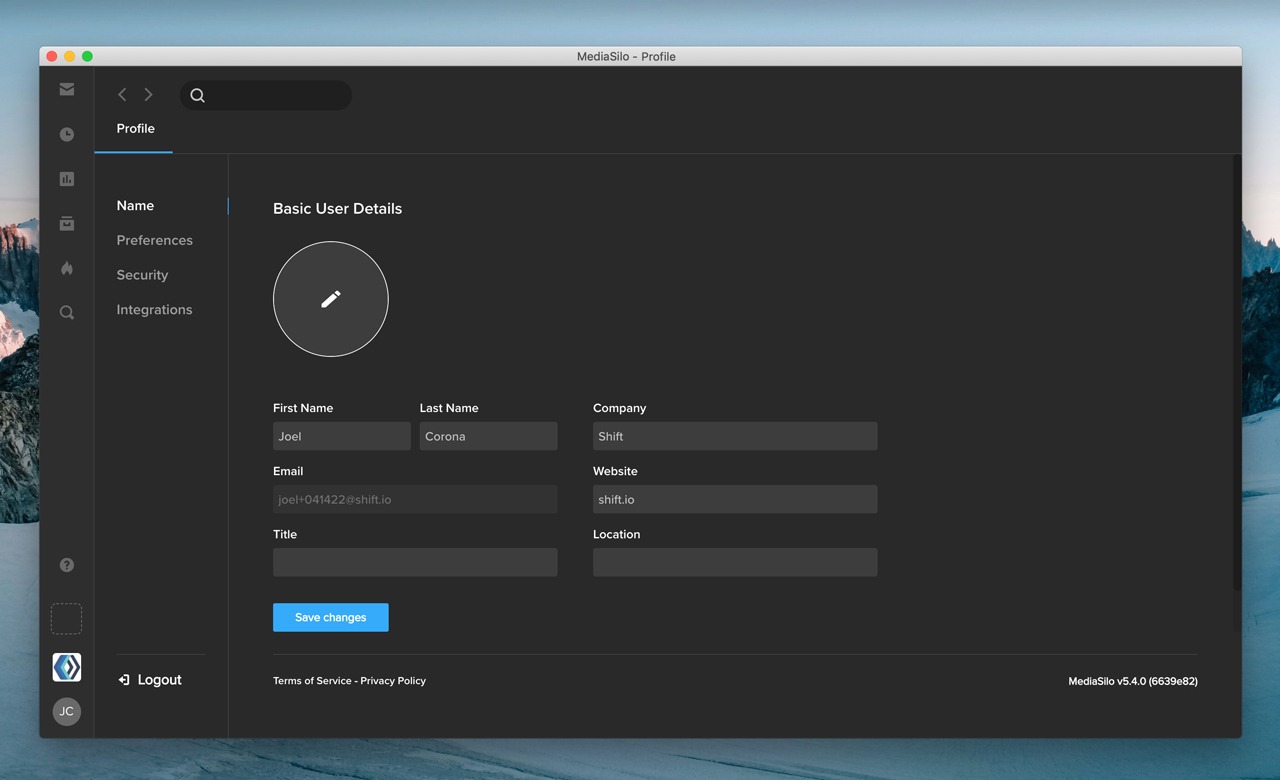 The Preferences tab contains two options: thumbnail and downloading preferences.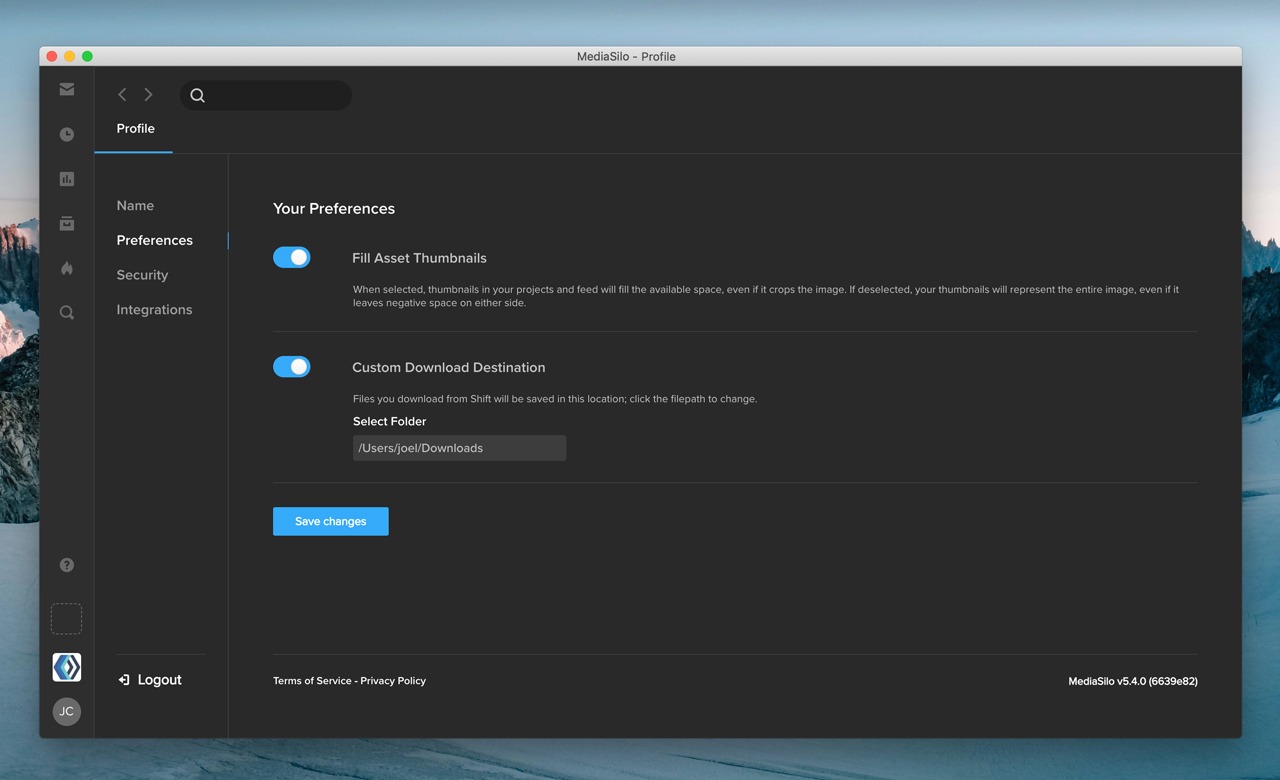 The first option lets you set your asset thumbnails to either fit or fill. When Fill Asset Thumbnails is turned on, a thumbnail image fills the entire tile. Some parts of the thumbnail might be cropped out, depending on the dimensions of the image.
When Fill Asset Thumbnails is turned off, the entire thumbnail image will fit inside the tile. Depending on the dimensions of the image, this might result in black bars around the image. The following screenshots illustrate how thumbnails look when this toggle is on or off.
Fill Asset Thumbnails: On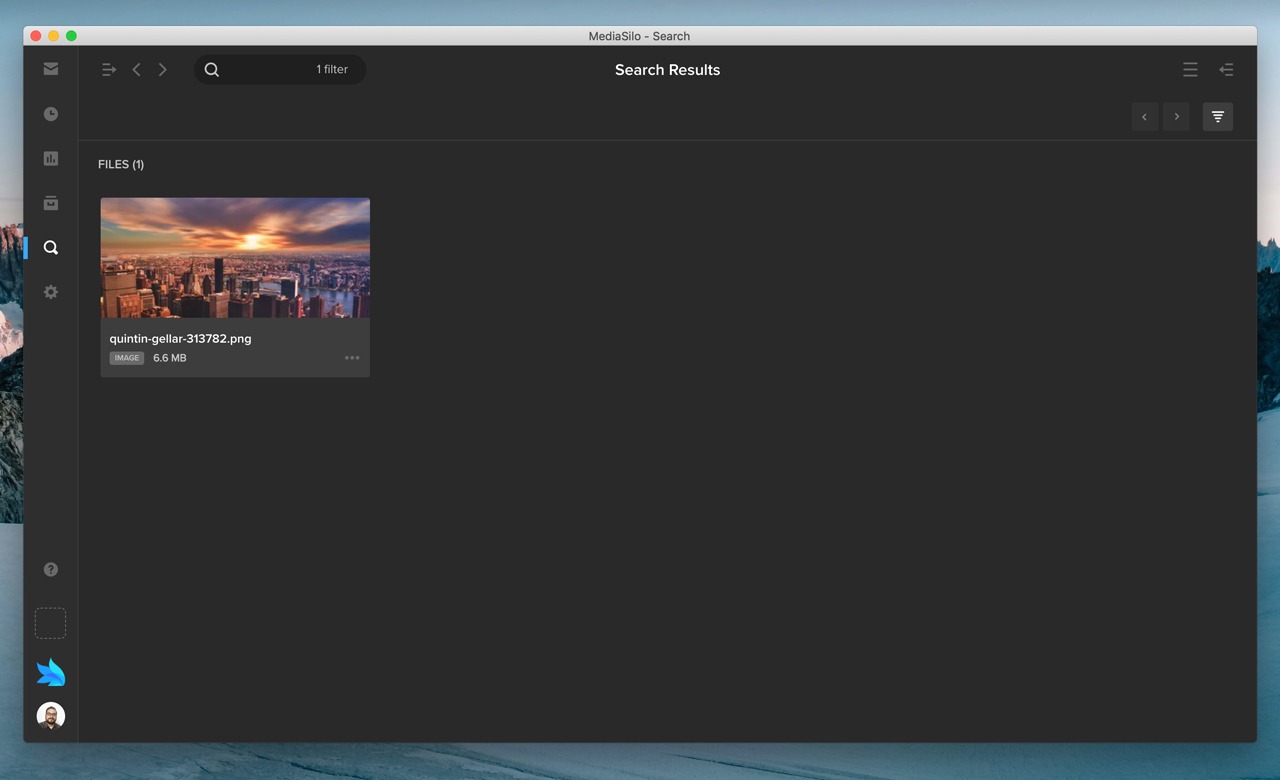 Fill Asset Thumbnails: Off
The second option under Preferences allows you to choose a download destination for any files you download from the MediaSilo desktop app.
In the Security section, you can enable or disable Multi-Factor Authentication (MFA) on your account. Note that some workspaces may require you to turn on MFA in order to access them. To learn more about enabling MFA on your account, please see our article Secure Your User Profile with Multi-Factor Authentication.
The Integrations section lets you view and disable your SFTP connections.
Access your existing SFTP connections.