Learn how your existing Wiredrive Roles and Permissions will transfer over to your new MediaSilo account.
MediaSilo has a permission structure that differs from Wiredrive in two key ways.
Wiredrive has 4 different permission levels, or "Roles," that can be assigned to users to restrict their activities. These are not customizable. MediaSilo allows you to customize these roles, and to create and save new roles as well.
Wiredrive assigns Roles universally, so that if you are a "Producer" on Project A, you must also be a Producer on Project B. MediaSilo allows you to assign different roles for different projects.
Here is how your current Wiredrive Roles will map to this new structure in MediaSilo at the time of your upgrade.
MediaSilo User Types and Roles
Every user in MediaSilo has both a User Type (Administrator, Manager or User) and a Role. Your User Type determines your workspace-level permission, while your Role determines your permission on each Project you are assigned to. Users can have different Roles on different projects – for example, view-only access on Project A, but view, sharing, and download access on Project B.
These roles are managed on the Administration page, and in the Team window of each Project.
Mapping Roles from Wiredrive to MediaSilo
Your previous Wiredrive Permission Setting (Administrator, Producer, Basic and Reviewer) will be mapped to MediaSilo as both a User Type and Role/Permission Setting at the time of your upgrade: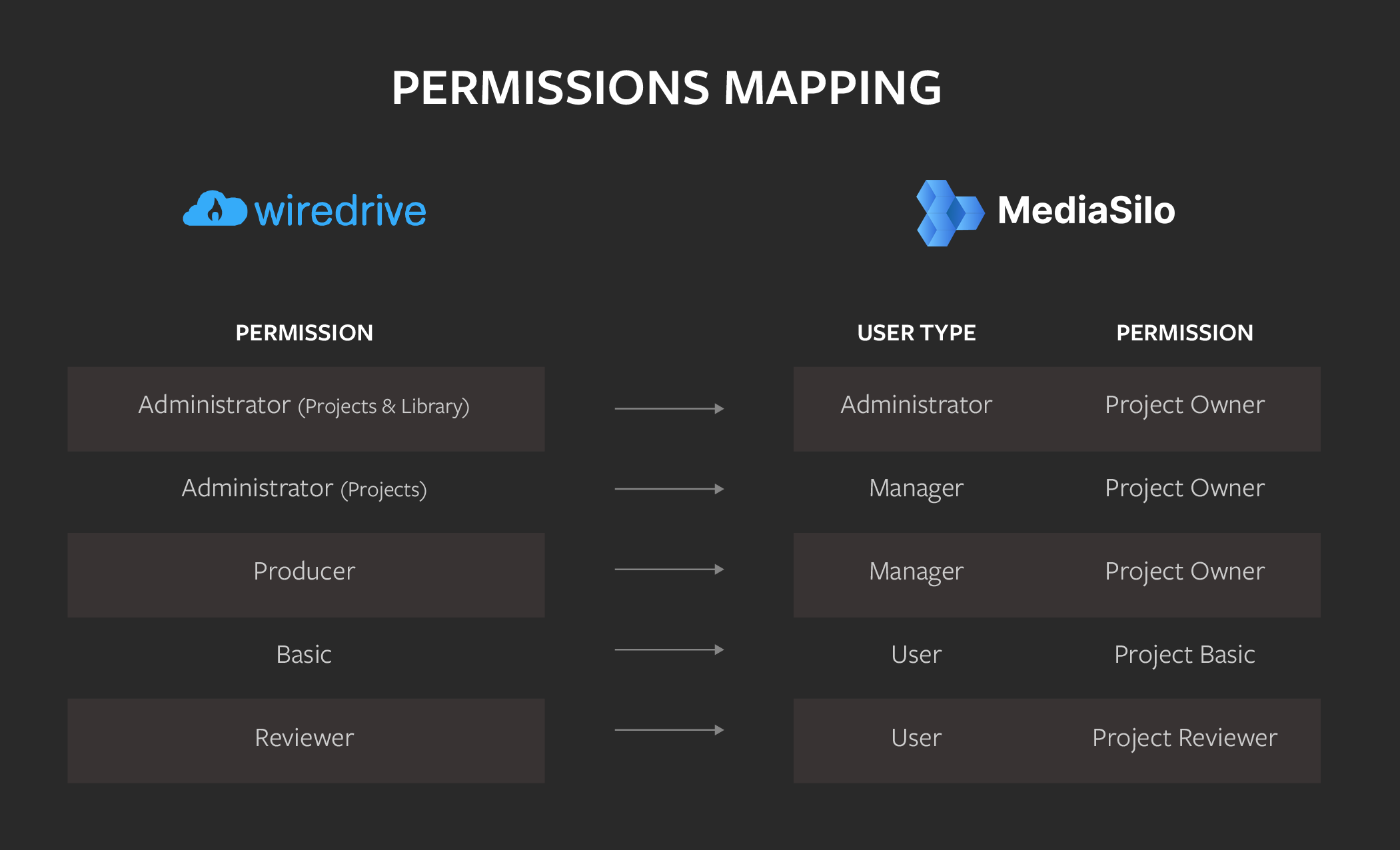 For example, if a Project-only Administrator on your WireDrive account transfers to MediaSilo, they will be classified as an "Manager" User Type with a "Project Owner" Permission setting.
Editing a User's User Type and Role
Once a user is active in MediaSilo, Administrators on their Workspace can easily change and update a user's current User Type and Role through the Administration page in their MediaSilo account. As an Admin, simply go to the Users tab in Administration. Then, click the three-dots button for the user you wish to update and select Edit User.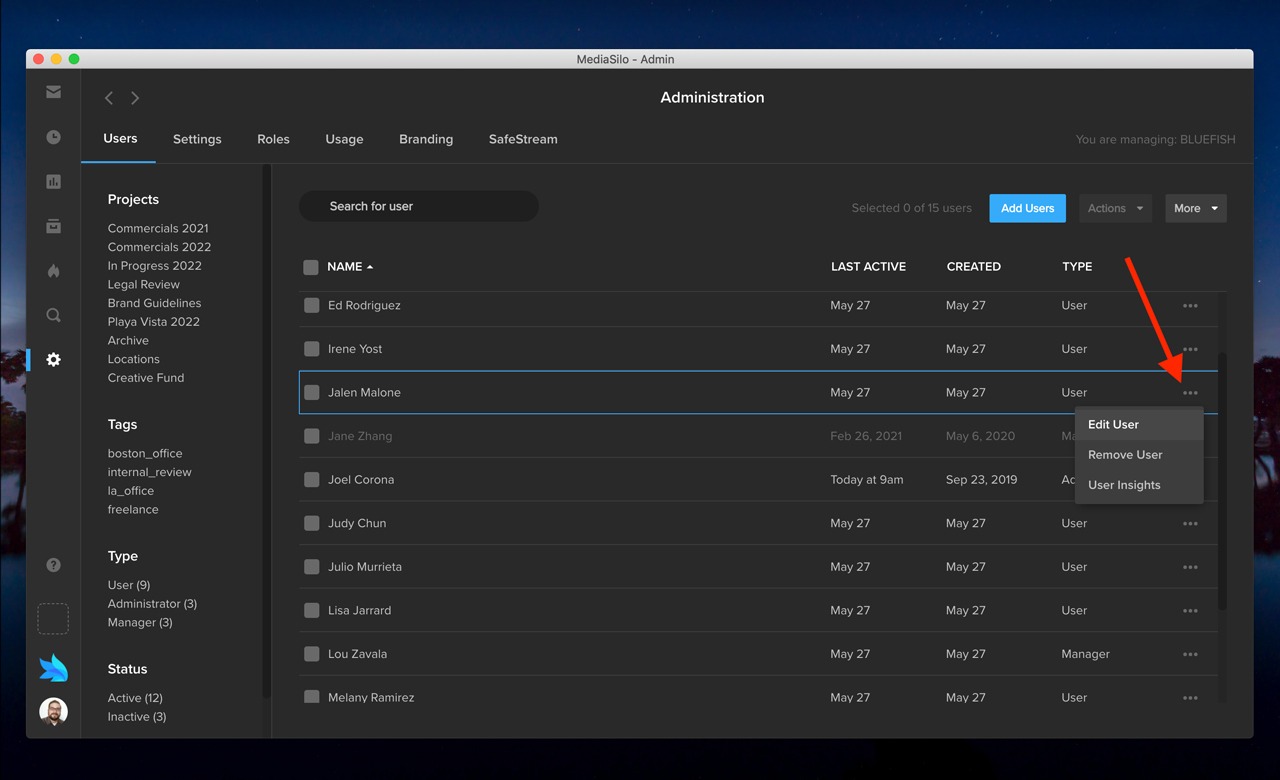 This opens the Edit User window, where you can change the user's Type and Default Role. To change their role on individual projects, go to the second tab in this window, the Projects tab.