You will need to be a MediaSilo Administrator to setup Zapier Integrations.

Setup a Free Zapier Account to use MediaSilo with Zapier.
Connect MediaSilo to your favorite apps using Zapier

, which integrates more than 400 popular apps. This makes it possible for you to notify an external service when an event happens within your MediaSilo account.





​See our

Shared Zaps

which we've created to help

streamline

 your workflows!
Setting Up Your Own Zapier Integrations:
Go to the Integrations panel in your MediaSilo Administration page and select the Add + button to the right of the Zapier icon.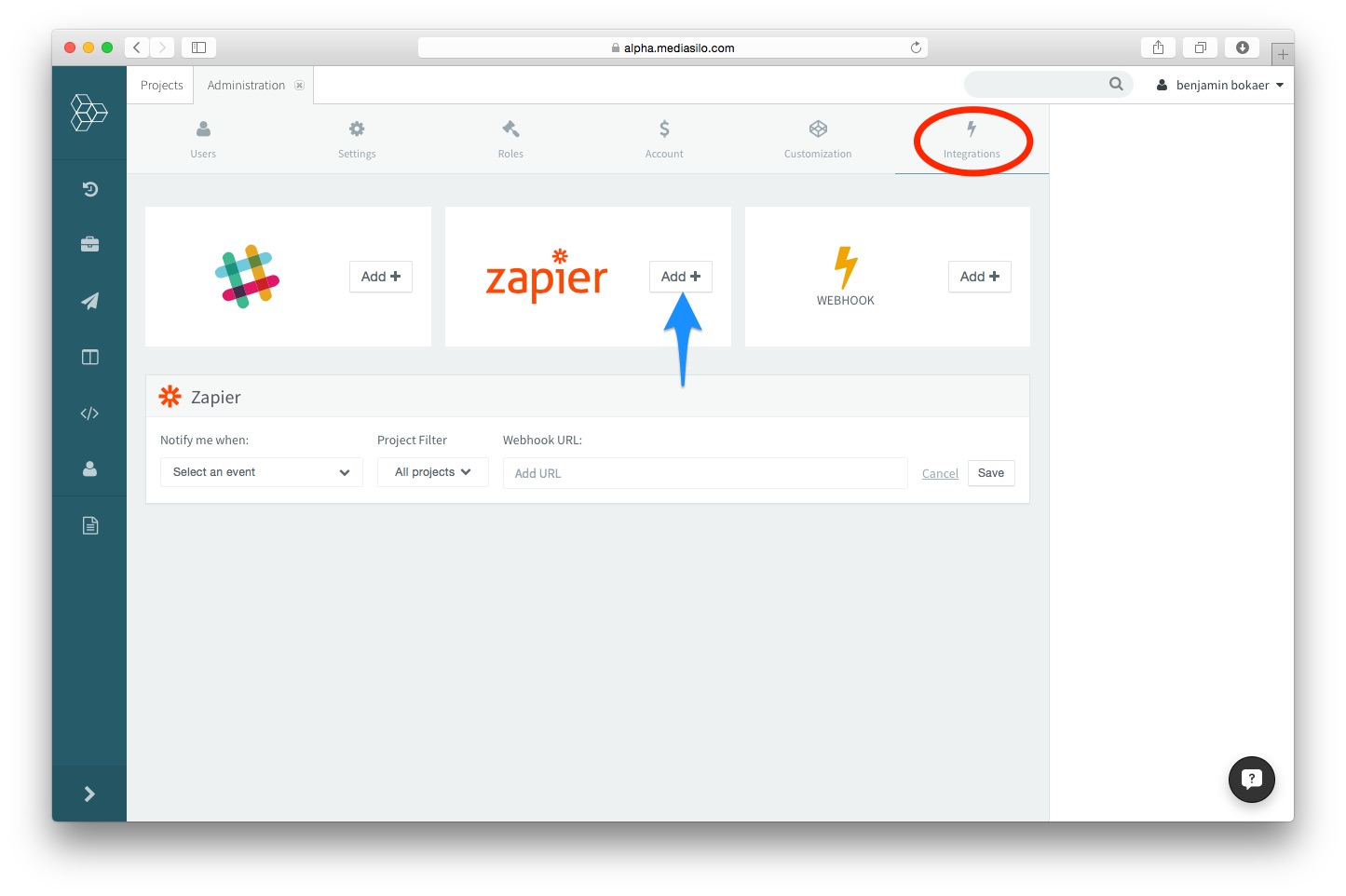 A Zapier Integration Channel will open where you can complete the integration at Zapier: 


1) Create a Free Zapier Account and select Make a Zap on your Zapier Dashboard: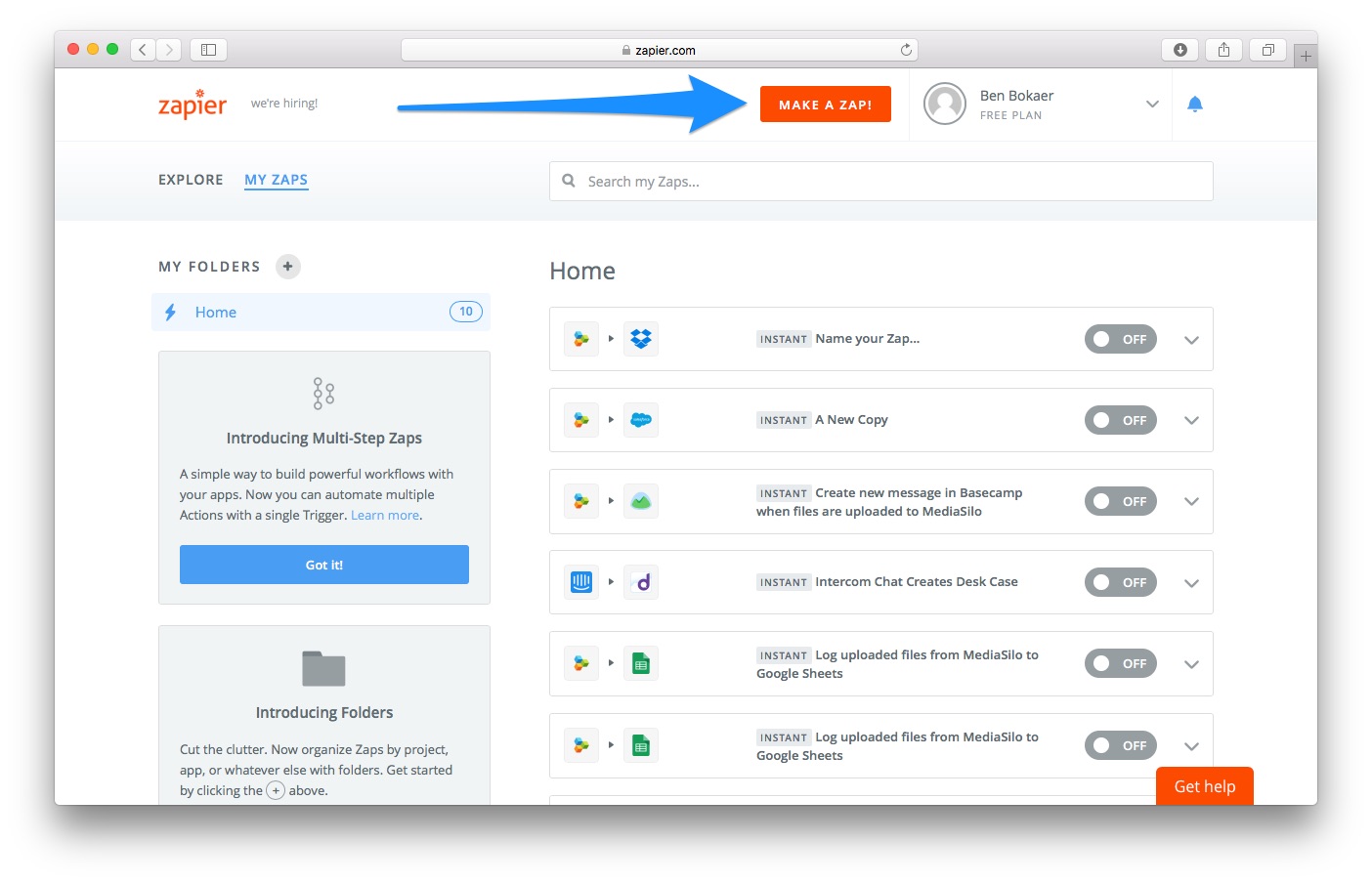 2) Choose MediaSilo as your Trigger App, select a Trigger event, and then connect to your MediaSilo account: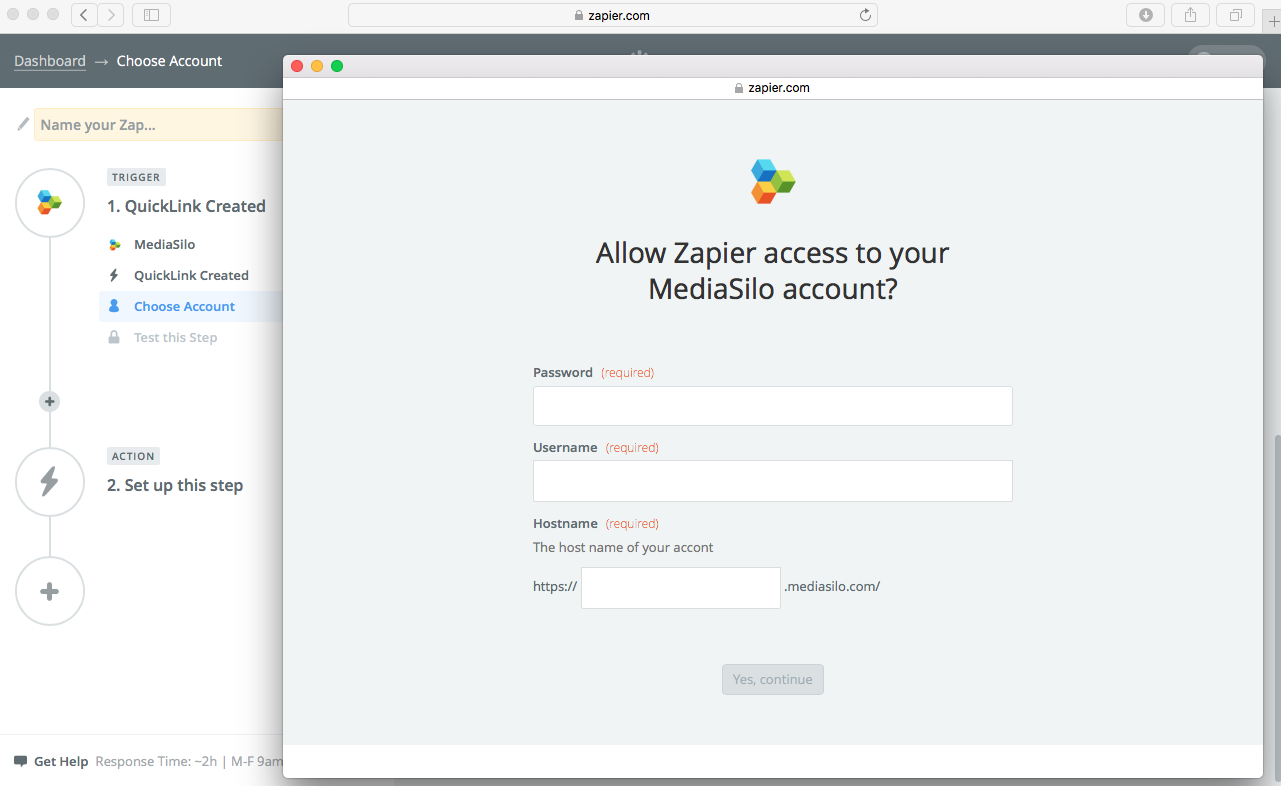 3) Select your Action App, choose an Action, and fill out the required fields on the Set Up Template page.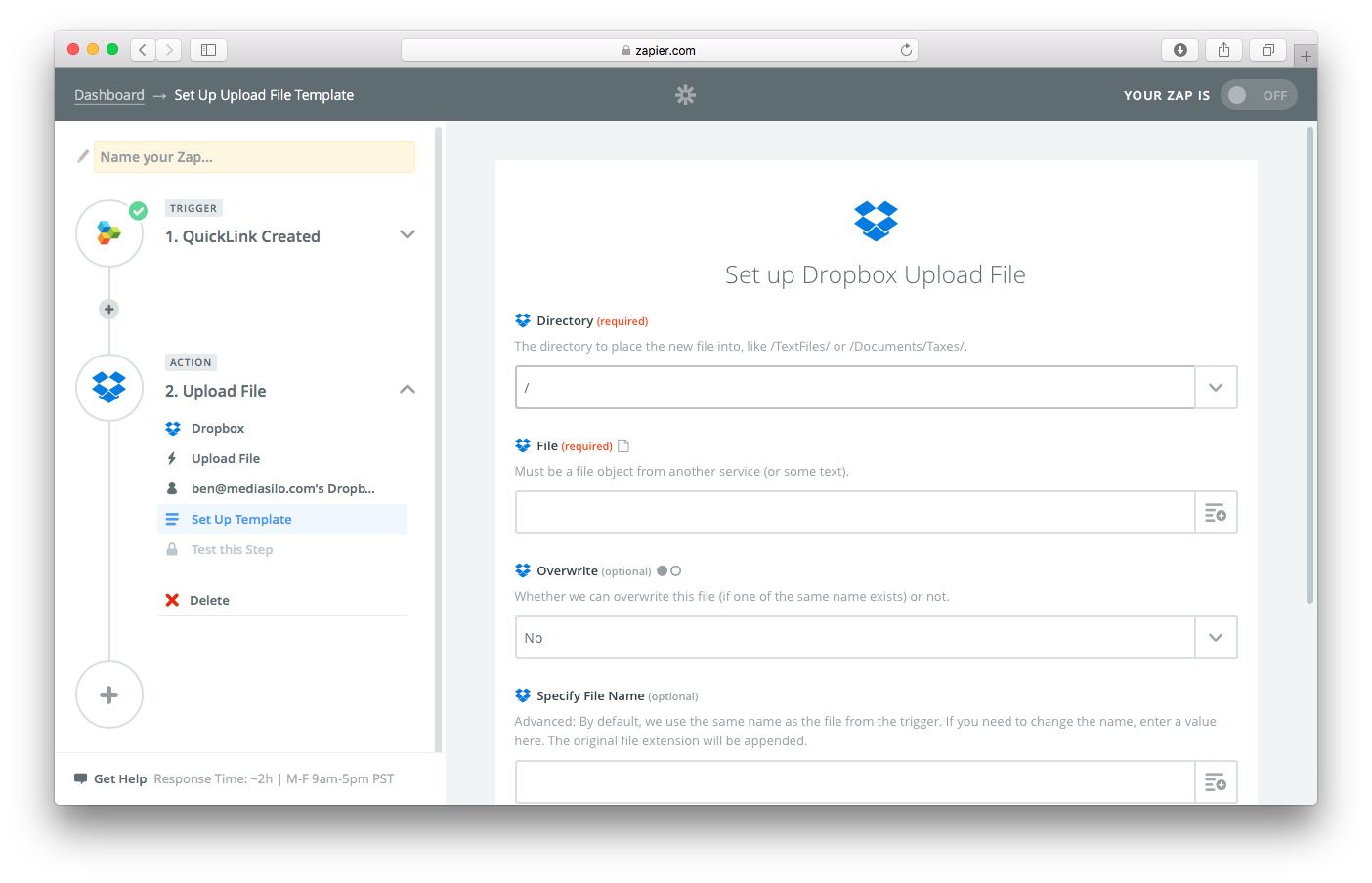 4) Name your Zap and Turn it On.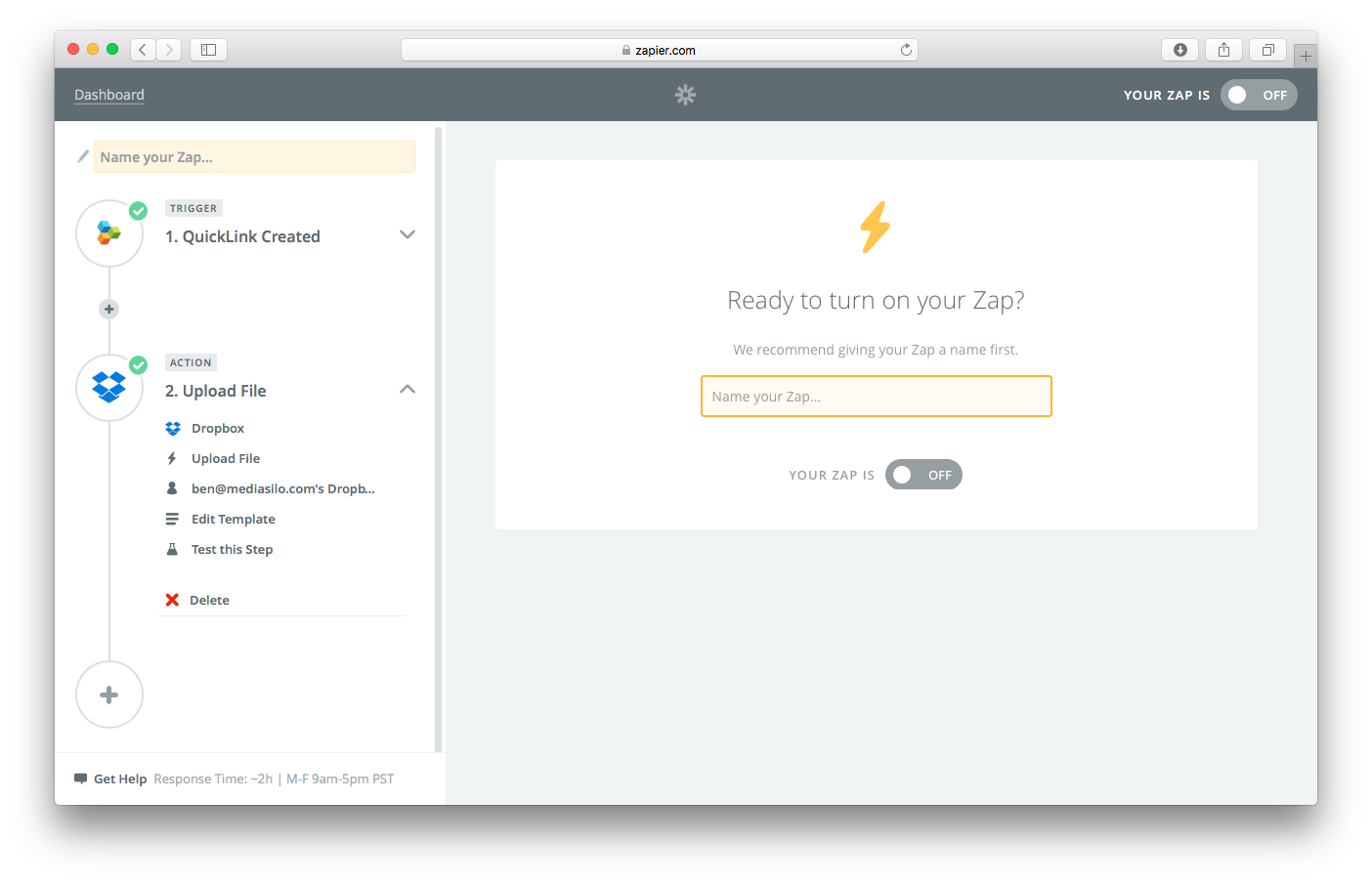 5) Return to your MediaSilo Integrations and Select the Refresh button in the Zapier Integrations Panel to see your newly added Integration: