MediaSilo offers the ability to create Custom QuickSite Themes.

Go to https://www.quicksite.io/designer and choose to customize any of the four QuickSite Templates.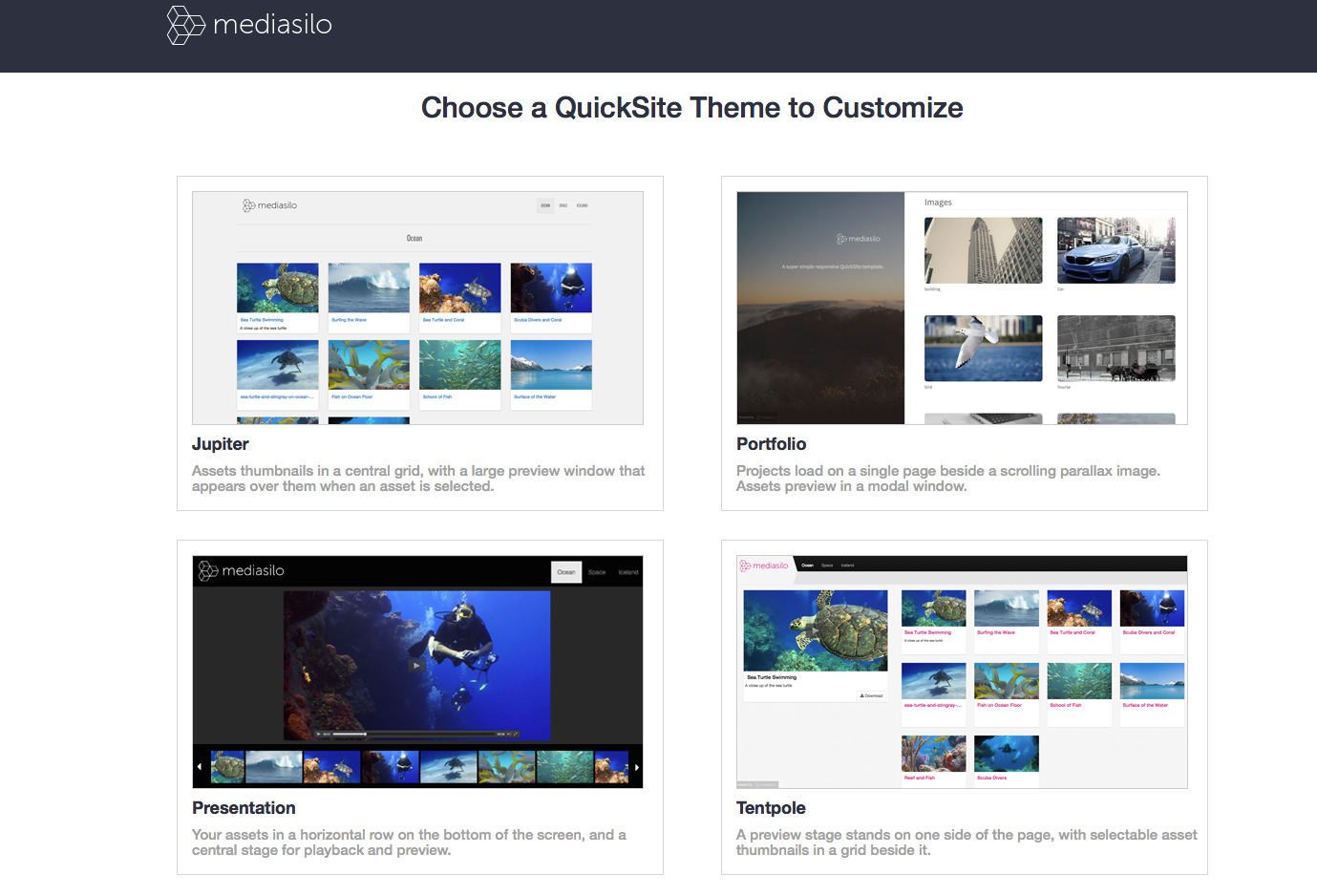 With Open CSS, an in-house designer can Upload Images that fit your brand, re-format and design, save changes, or reset to the original Template.

All changes can be Previewed immediately, by simply clicking the "Preview" button.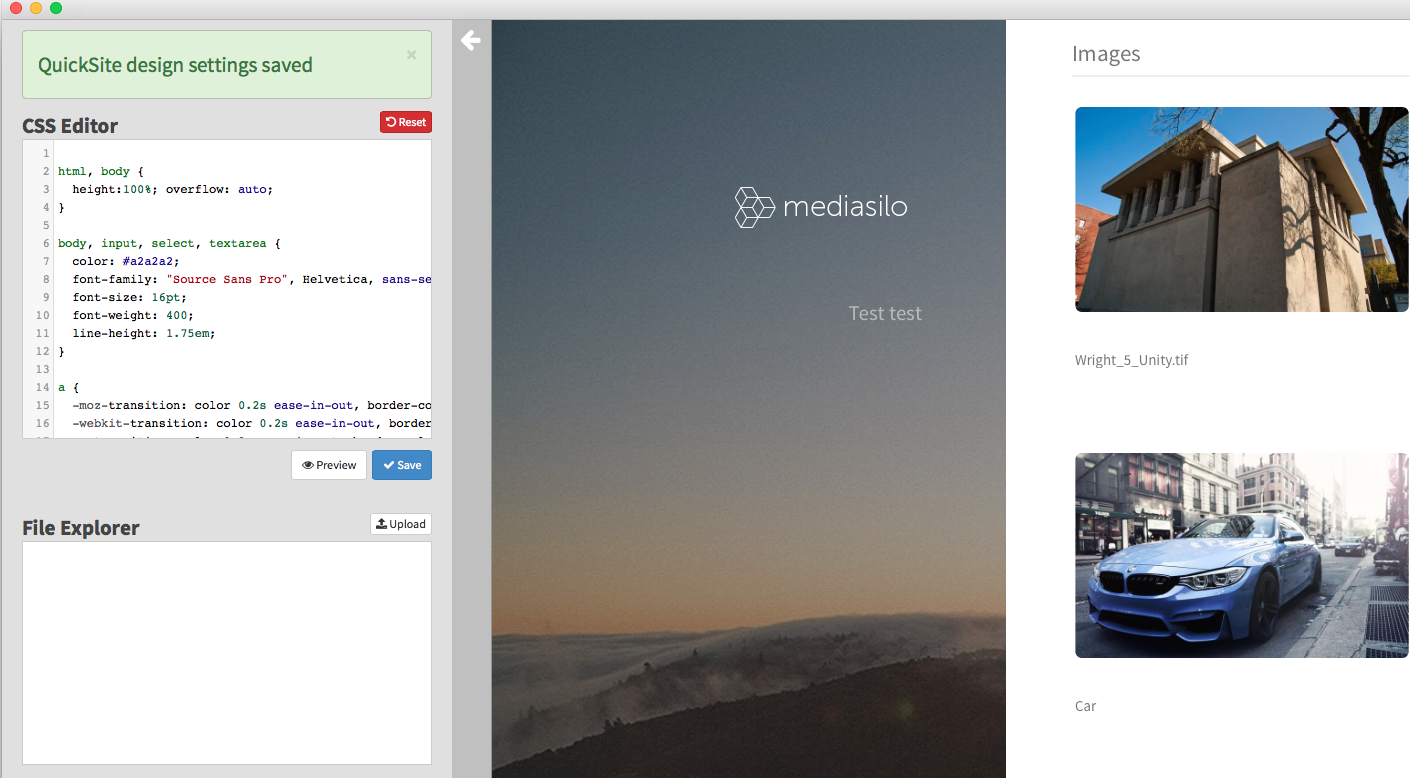 Once your Custom Design is complete, select "Save" and simply copy and paste the page URL.

An Administrator can Import the Custom Theme in the Customization Panel of the Administration page.

NOTE: To Edit a custom theme, be sure to store the Design URL for your records and simply re-load the page with the saved URL.