The Quicksite Designer offers the ability to change CSS elements of a Quicksite page to meet the needs of your brand. With some option for basic text and background changes to more complex thumbnail a logo placements. We suggest having a web-designer review this article along with the design tool to see what options you have to change.
Quicksite Designer: 
Go to https://www.quicksite.io/designer and choose to customize any of the four QuickSite Templates. You must start with one of the defaults to add or modify to.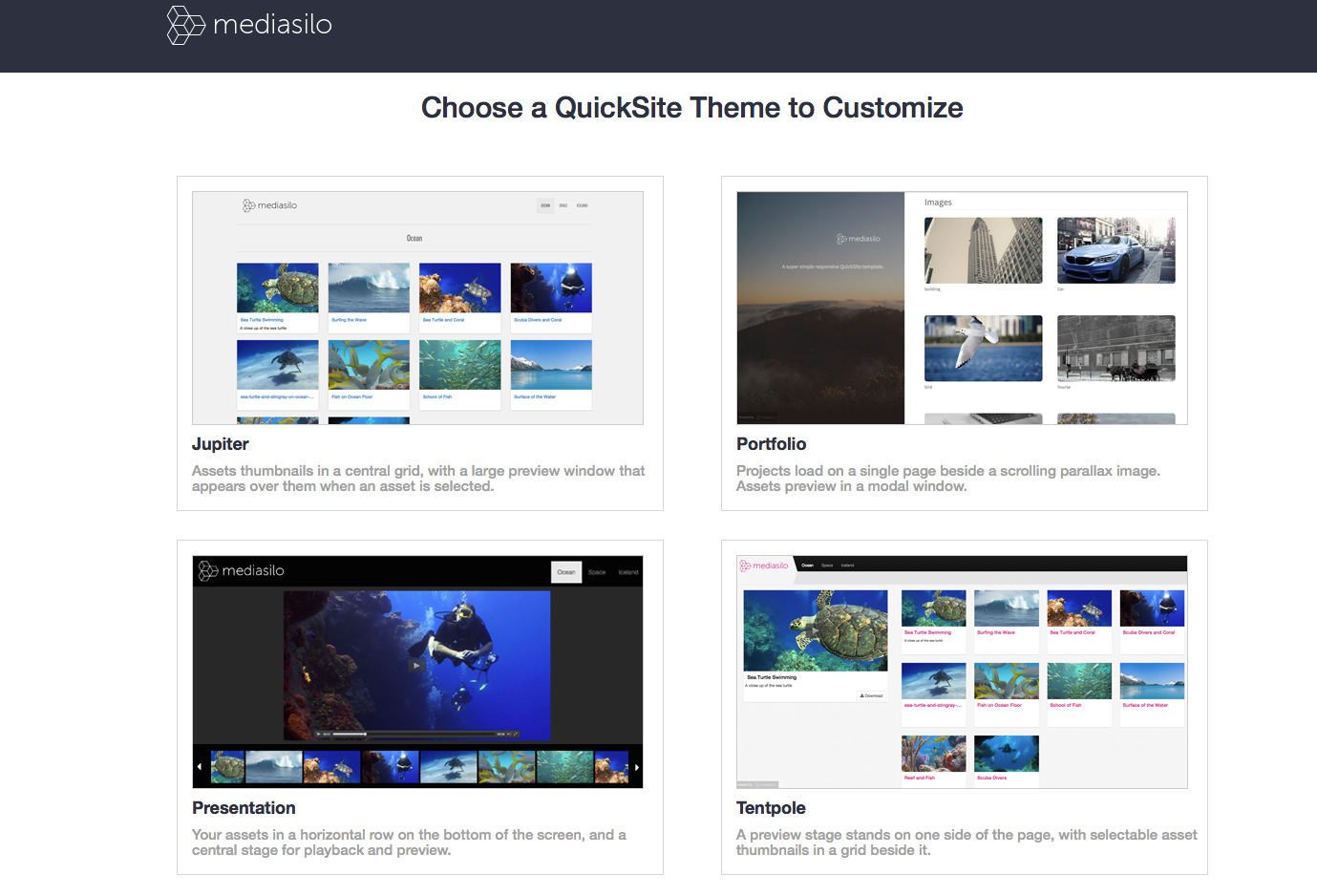 ---
Making Edits: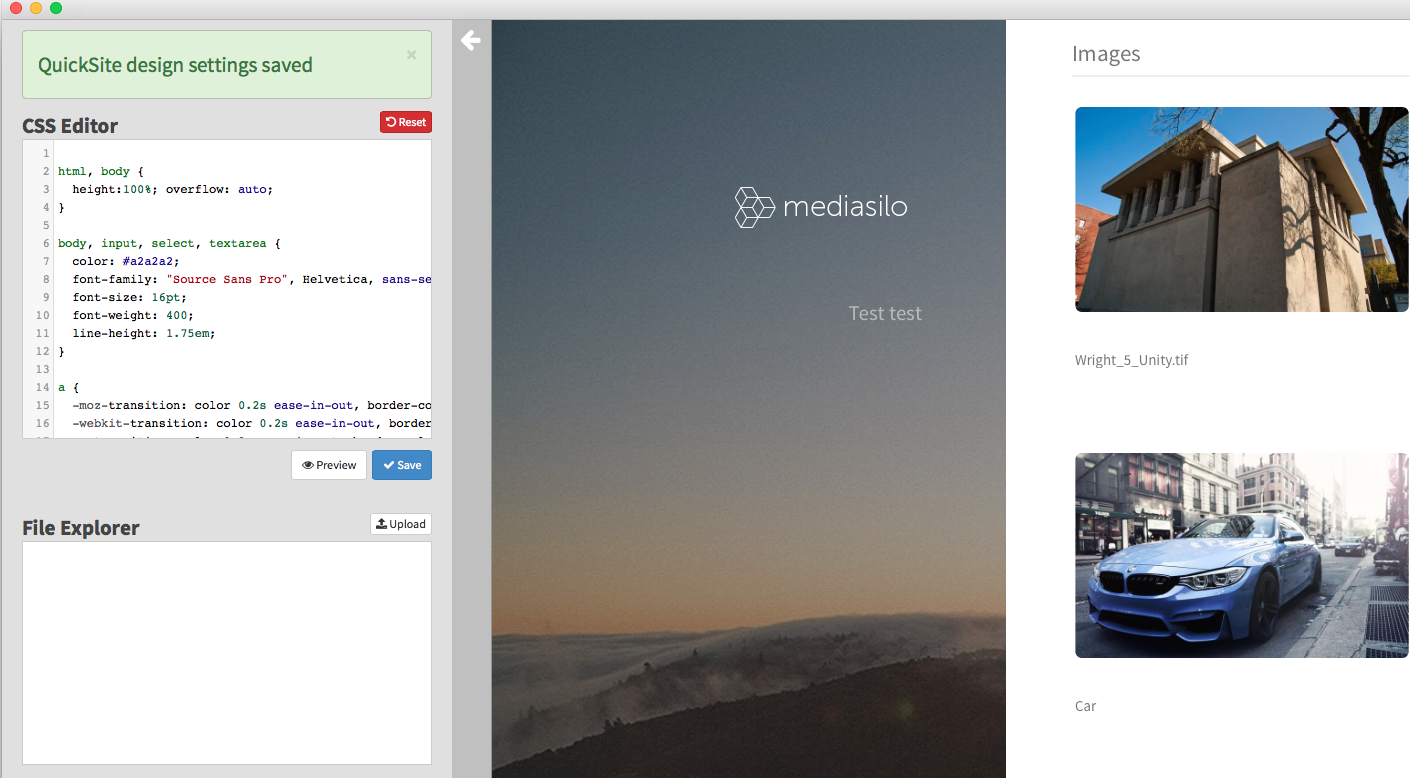 With the CSS Editor and File Explorer you can: 
Add/remove/change the existing design CSS
Reference and external background image url
Reference or hide a Logo
Import a file with generic page element customizations
Notes:
Only an Administrator can import Quicksite theme customizations
All changes can be previewed immediately, by simply clicking the "Preview" button.
Once you are happy with your edits, you must click "Save"

**

You must import the same URL to the Quicksite theme configuration, every time you make changes to the theme. Best to rename the theme so end users no which one to use.