Only Project Managers and Administrators have the ability to Clone Projects.


Select the Project you wish to Clone on the Project Dashboard and choose the Settings Panel on the far right.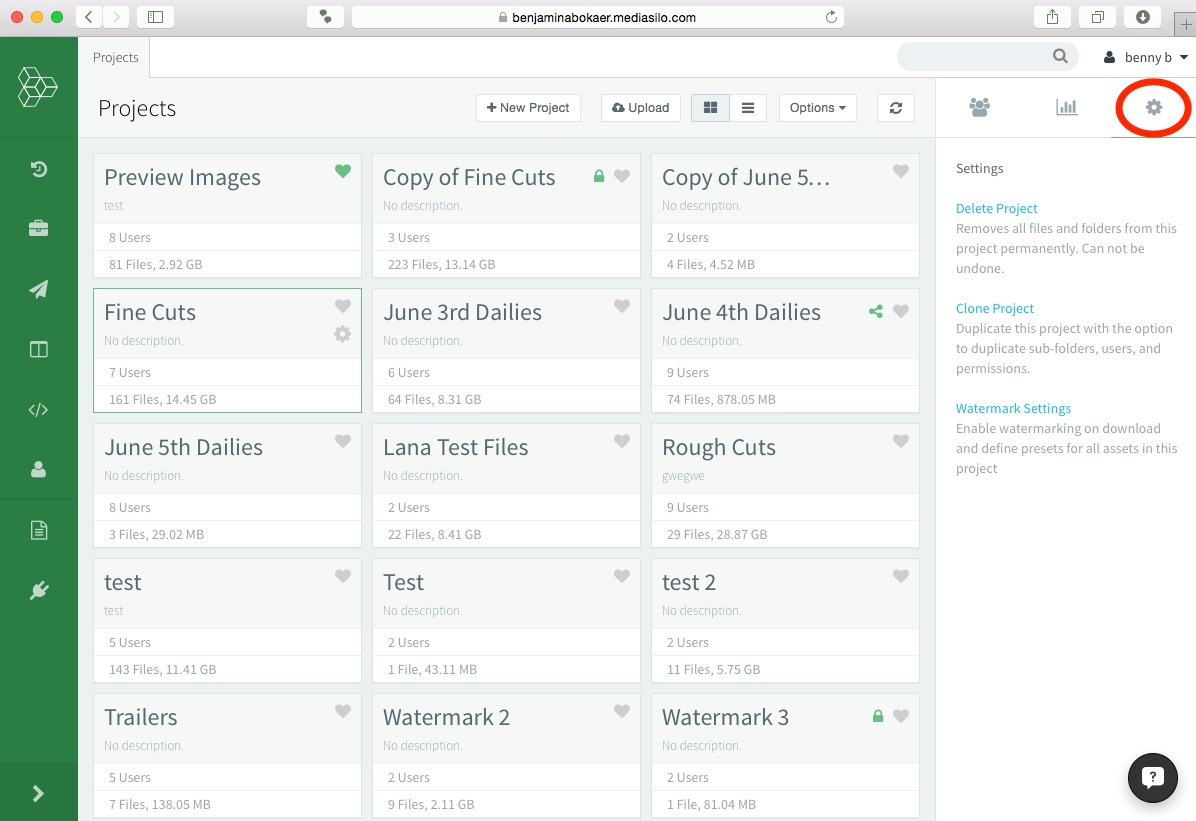 Select 'Clone Project' to clone the Project's folder structure and choose whether or not to Clone Users as well.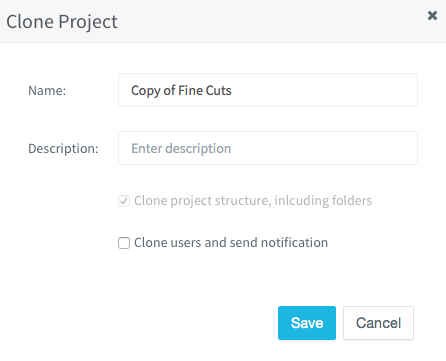 NOTE: For accounts with SafeStream enabled and Watermarked Projects, a 'Clone watermark settings' option will be available on the Watermarked Projects.