Slow Uploads:
MediaSilo's Fast Uploader does not throttle upload speeds and makes use all available bandwidth.

If Upload speeds are slow, we recommend being hard-wired into an ethernet connection and checking to see if your network traffic is high and being used by your other team members.
Upload Errors: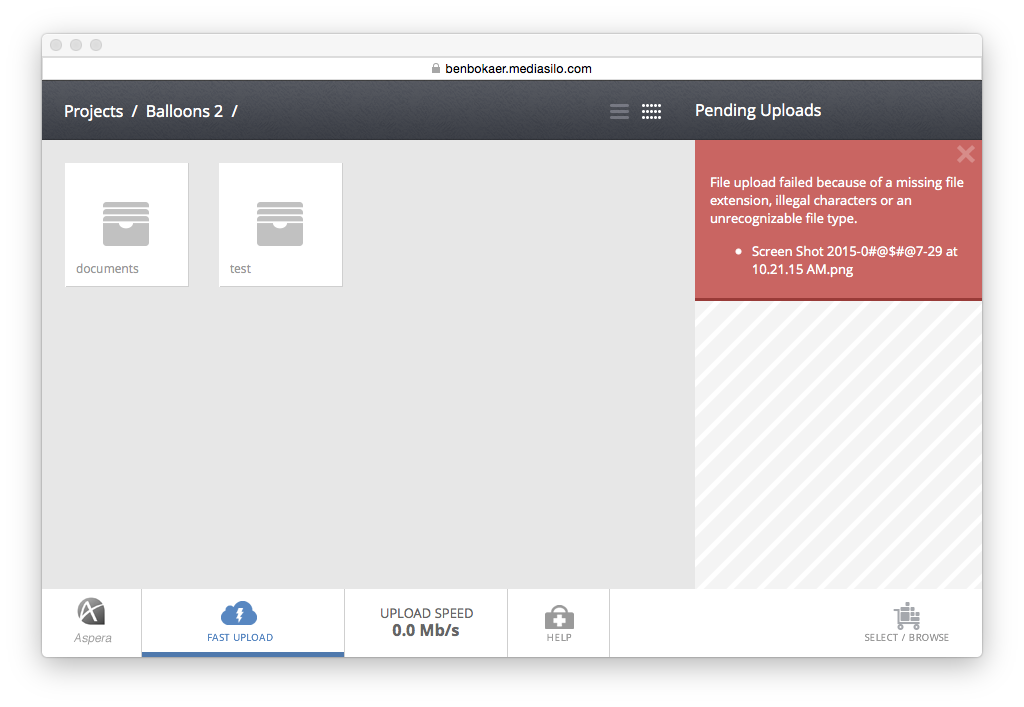 An Upload Error will be thrown if the file uploaded does not meet our File Upload Specifications or Supported File Formats.

Additional error messages that you may encounter: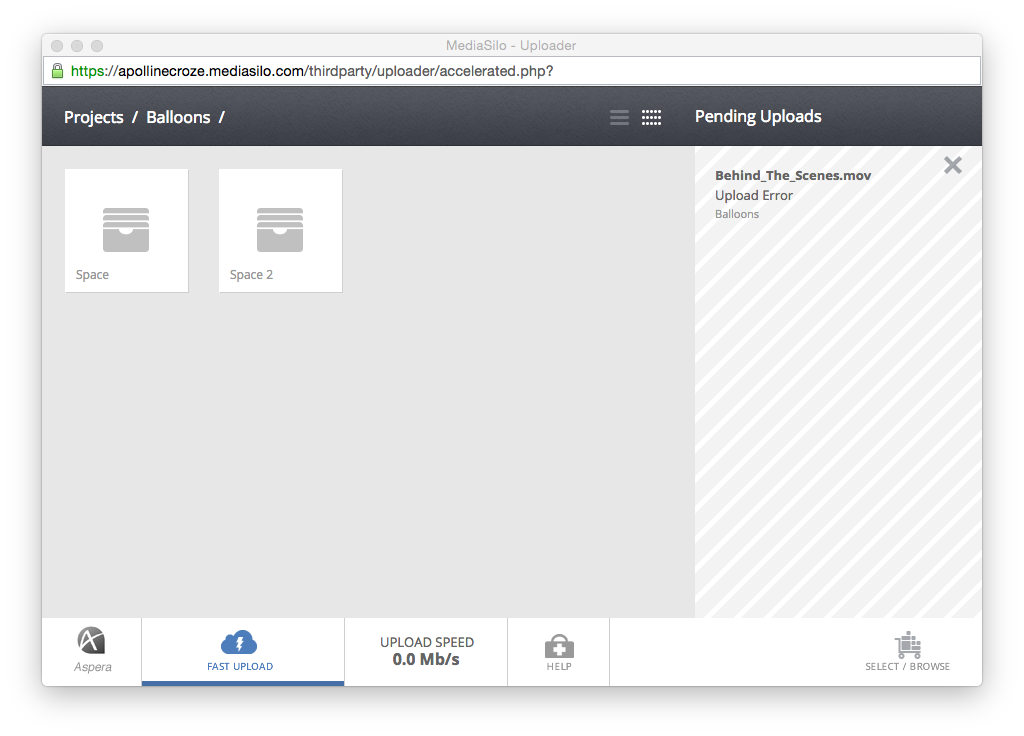 Your device dropped its internet connection during upload or the source file was
renamed during upload.  Please check any firewall restrictions and possible ad blockers.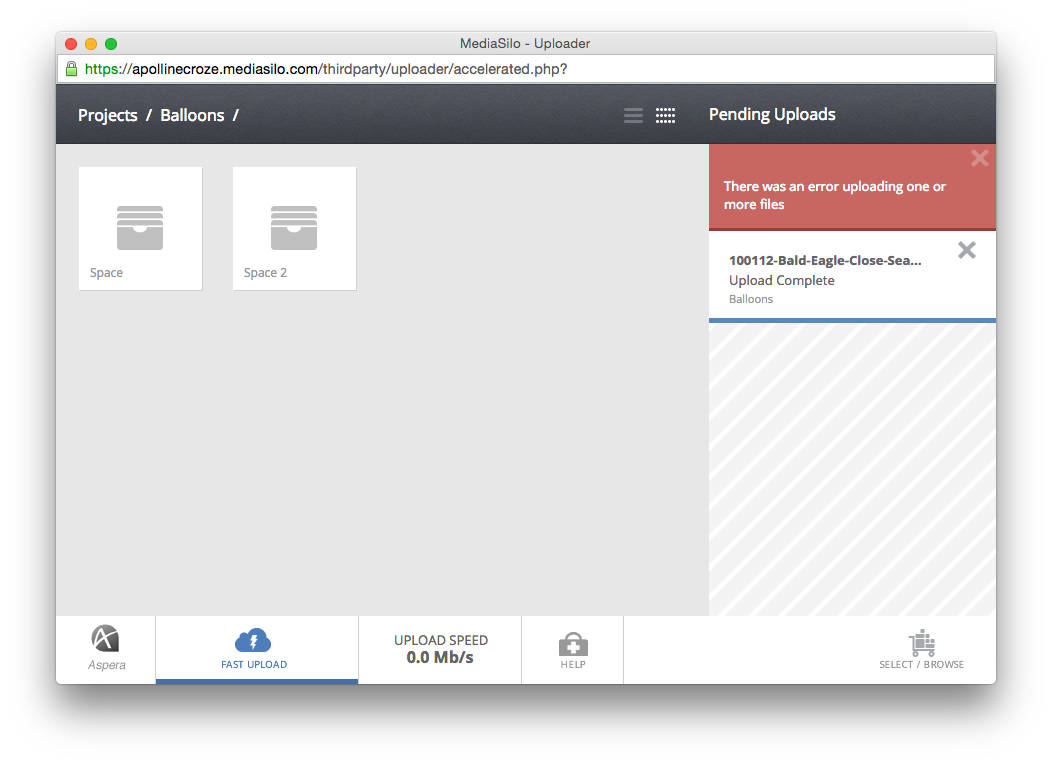 You were logged out, the device fell asleep, or you had a session time-out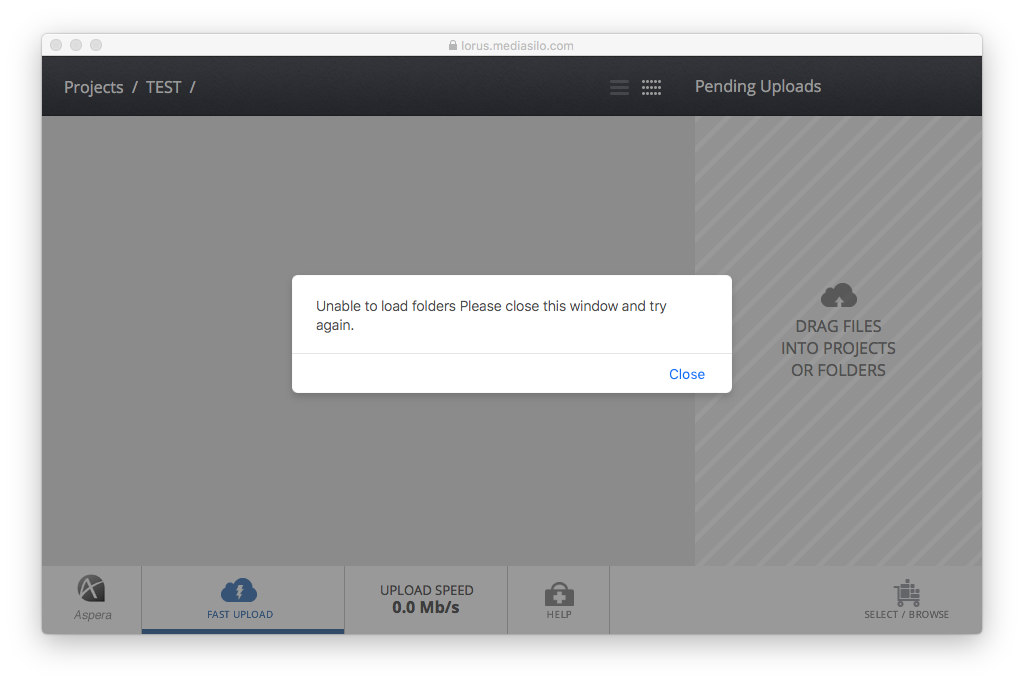 This error occurs when a user only has the ability to upload and nothing more. The user would need 'view' permissions for their role in the project in order to view the subfolders they are trying to upload to.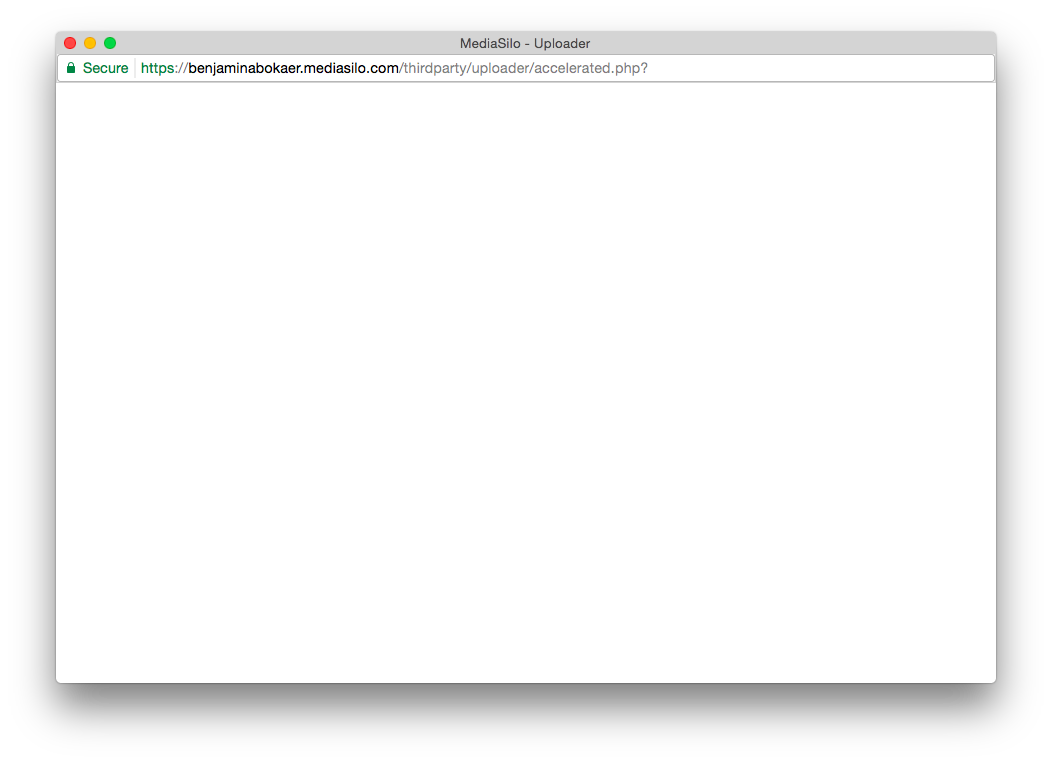 If your Upload window is blank or empty, this is most likely due to an ad-blocking extension or plugin you have on your browser. Switching browsers, disabling the ad-blocker, or whitelisting the Upload window address will resolve the issue.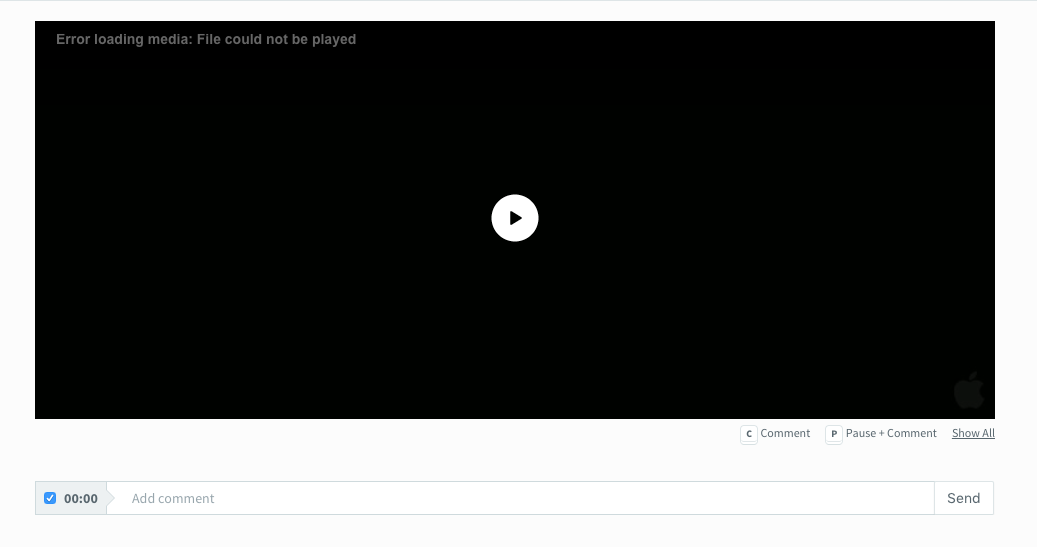 This error happens after you upload a file and try to play it before Mediasilo is finished uploading it to your system. You would need to re-upload the file and let it finish uploading before previewing. Once a thumbnail is generated, you know the upload is finished. 

If you experienced an upload error, make sure to narrow down the issue by:
Checking your internet connection

Trying the upload from a different browser

Trying to upload a different file

Trying to upload from a different computer

Trying to upload from a different network

NOTE: Please contact support if you are still receiving an Upload Error. If your computer's clock does not match the time zone you are in, this could cause a generic "Upload Error." Adjusting the clock to match your timezone could resolve the issue.