Users must have Sharing permissions on a Project in order to Share files from that Project. If your account has SafeStream enabled, please see our documentation on Sending Watermarked QuickLinks.
​
Select which assets you'd like to share and then select the 'Share' icon over one of the thumbnails. 
This opens the QuickLink Wizard, where you can enter a subject line, add recipients, and compose a message to your recipients.

Select the Grid Icon on the left side to reorder files: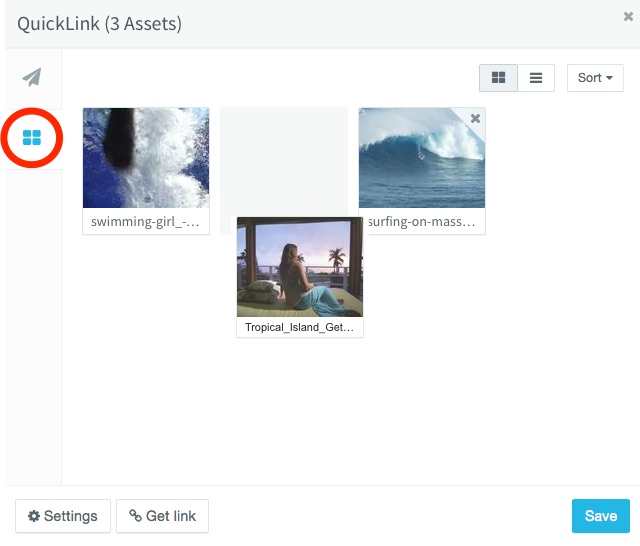 Enter your recipients and be sure to hit the 'enter' key after each email address.
You will see users surrounded with a blue box and non-users surrounded with a white box.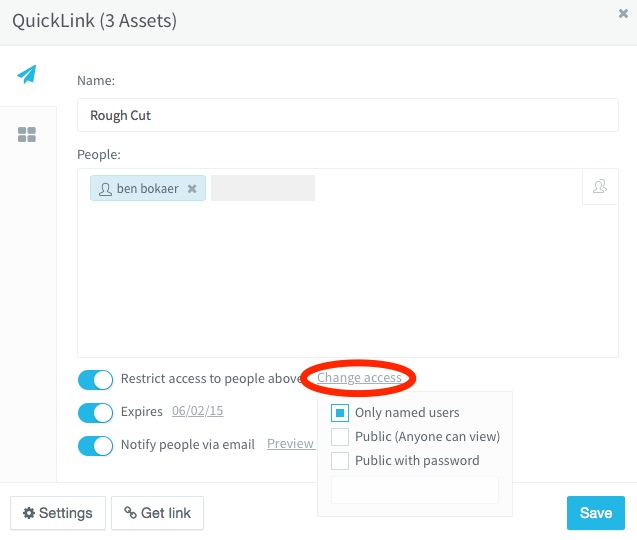 Select Change Access to make your QuickLink Public, Public with password, or Only named users.
Only named users must have a Mediasilo account and be enter to recipients box for links to work.
Select Settings to change QuickLink Settings (Allow download, Allow commenting, View notifications, etc).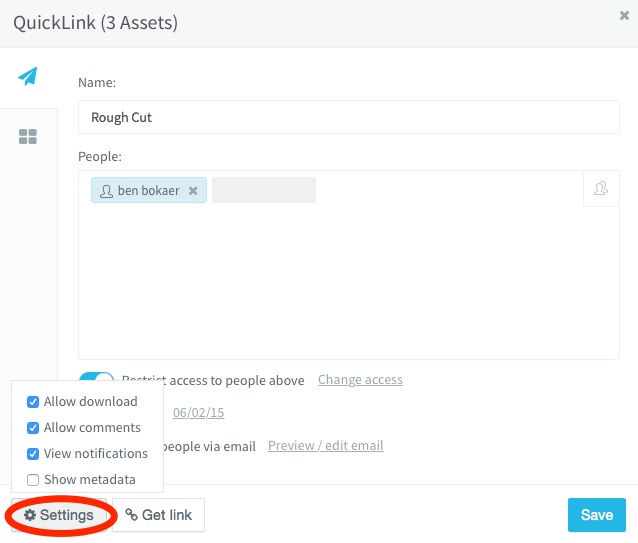 What Your Recipients Receive:
Your recipients will receive an email like this with any custom graphics you have added: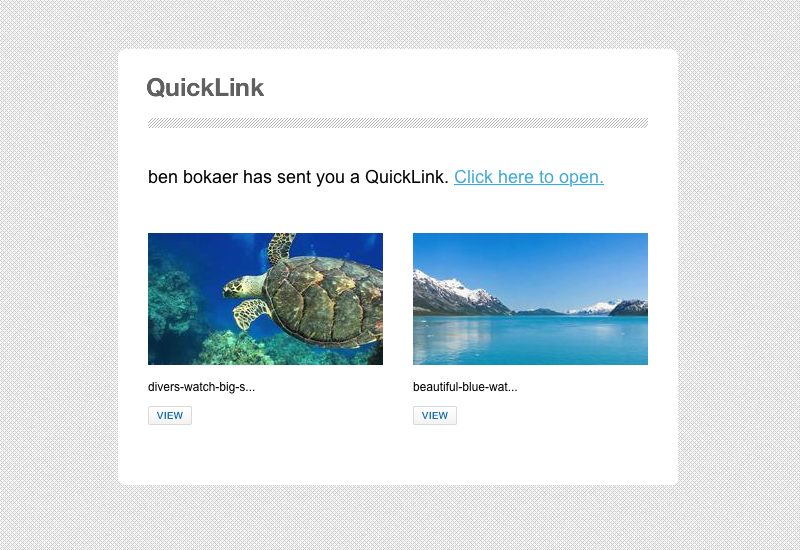 Once they select the 'Click Here to Open' link or any of the thumbnails, they will be brought to a simple, branded landing page that will allow them to peruse your assets within the settings provided.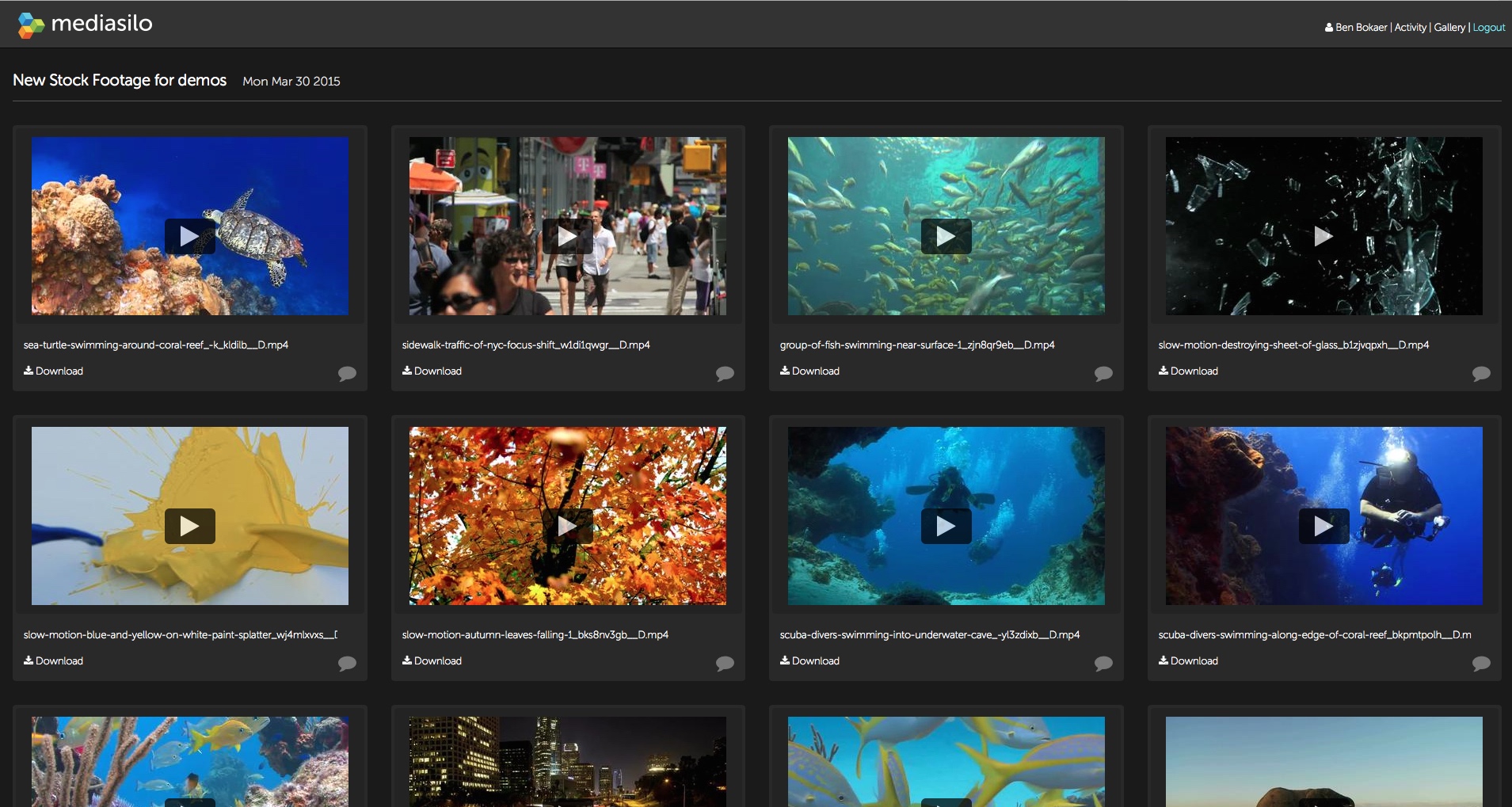 To see more Support Articles relating to Sharing Media, go here.