Users must have Delete permissions in order to Delete files from Folders.
PLEASE NOTE: Folder must be empty in order for them to be removed from a project.
Deleting Files:
Users can Delete up to 50 assets at a time.
First, highlight the multiple assets you wish to delete by lassoing or holding the 'Shift' or 'Command' keys while selecting.
Once a group of assets are selected, right-click or choose the contextual dropdown menu in the lower right of one of the thumbnails and select Delete.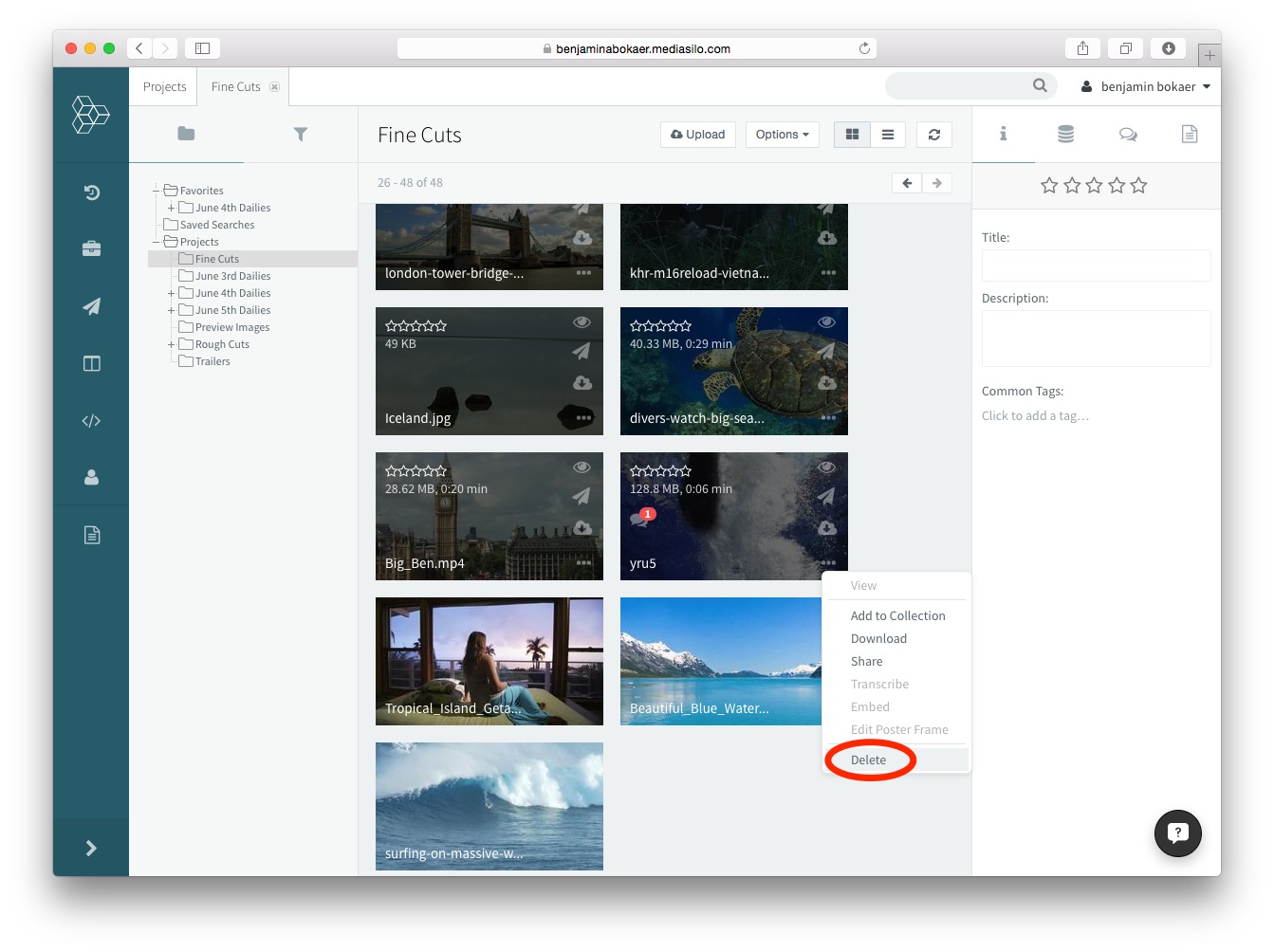 Deleting empty folders:
Once the folder is empty, click the gear icon next to the folder name and select 'Delete'.